Biggish update. Beware.


Soon enough, Talim followed Osaka into teenhood.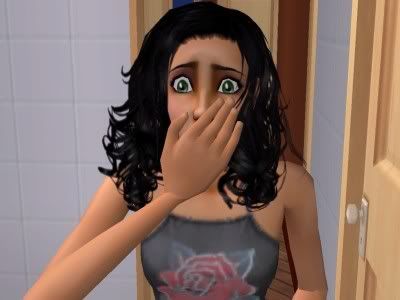 She was very conscious of her looks, and who could blame her? She was still awesome.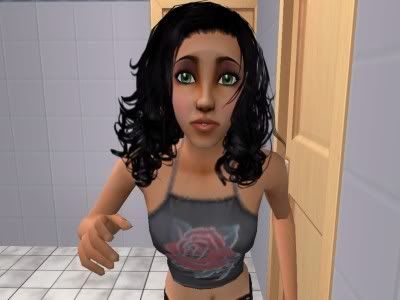 She didn't get a big ego over it, though. Even if she did know how good she looked.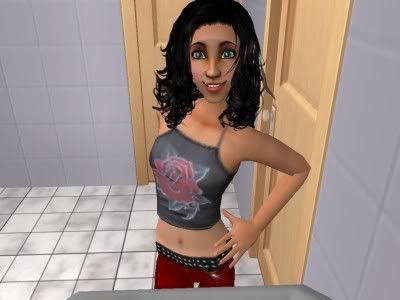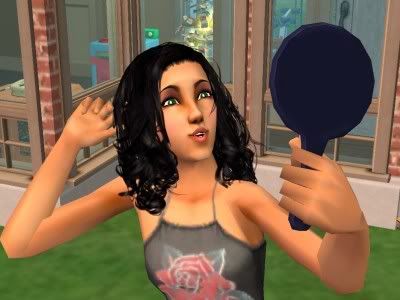 Life was all about fun for Talim. She still LOVED to play darts.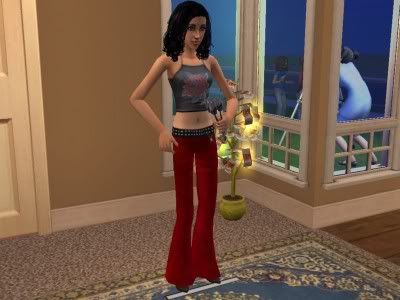 ...And her newest passion? Singing! Both she and her mother Jelly were talented singers.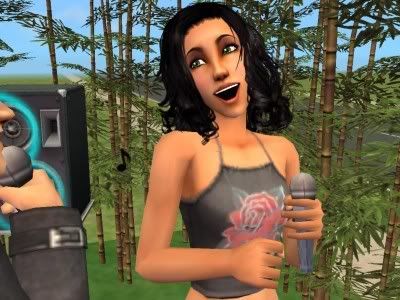 Whether belting out a fast-paced metal song, or crooning a passionate love song, she had the voice of an angel.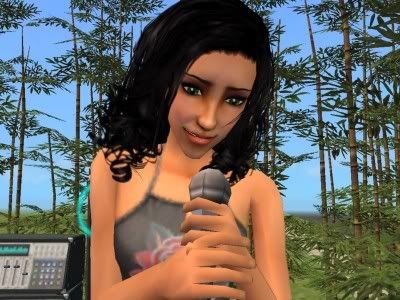 Her new friend Nathan shared her passion, too.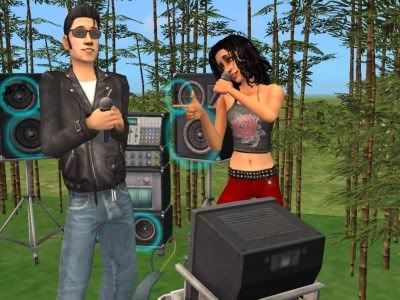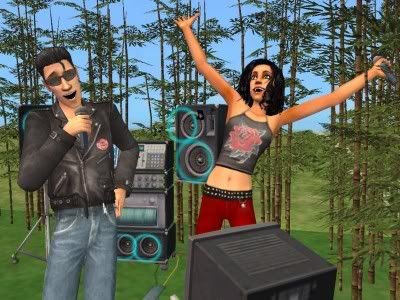 He looked a bit rough and rude, but around Talim, he was as sweet as a kitten. He'd do anything to impress her or make her smile.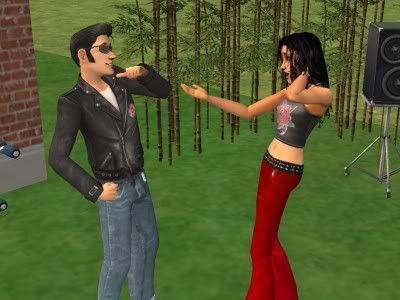 Talim loved his sweet artistic side, and they shared their first kiss on a quiet date at home.



Meanwhile, BJ was going to school and making friends.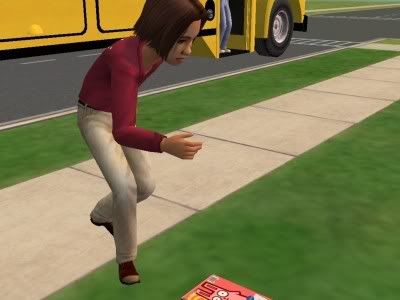 EVIL FRIENDS.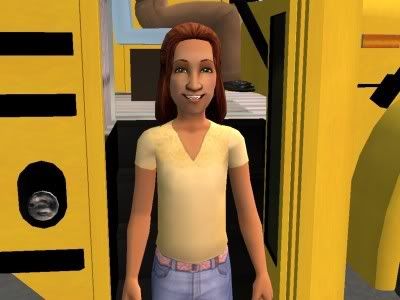 And soon enough, Raquel joined the other girls. She was finally breaking out of her lonely shell to hang out with people. Her real love was learning, though. She was a sharp girl.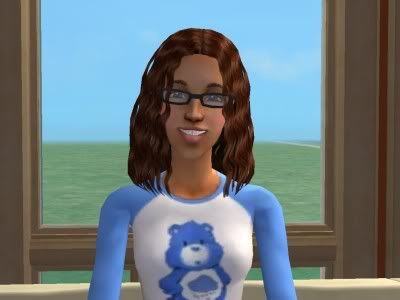 She had little patience though, and was still quite happy to lounge around in the afternoons.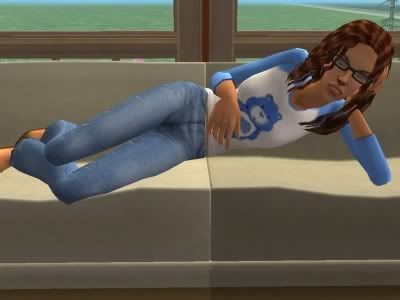 Jetta made a few appearances, her new-found hatred for her daughter in law exploding forth in the aftermath of her son's death and the seduction of her poor sweet little girl. She often stormed over to yell at Veronica and blame her for everything. Still as mean as ever.



Osaka studiously did her homework every day before retiring to the bookshelf or kitchen to work on her cooking.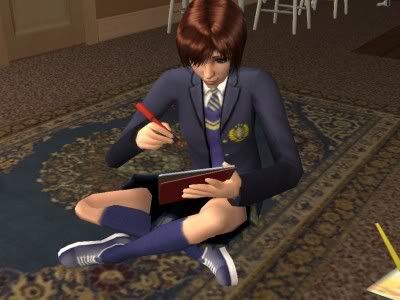 She brought home a male friend one day, and introduced him to her mother rather shyly. His name was Edward. Roni was a bit nervous about her gentlest girl dating anyone yet, but she held her tongue.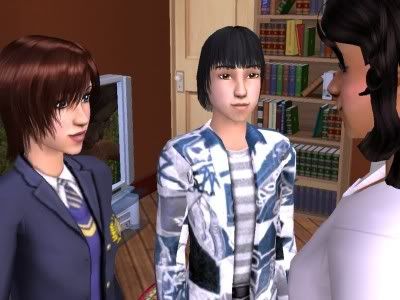 Talim, on the other hand, thought it was cute, and watched them from the couch.
..."Hey, come on. I dare you two to kiss." She grinned playfully.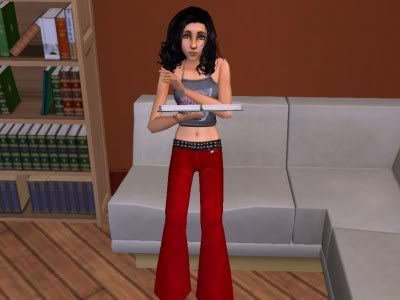 Edward wasn't one to back down from a dare, especially not that one. Osaka was thrilled. Talim was amused and happy for her. Raquel... didn't like him at all.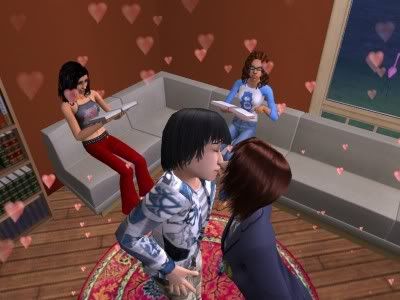 Osaka immediately asked if he'd like to go steady, of course... but he didn't want to be tied down yet, and turned her down. She was crushed.



Retreating to her beloved grilled cheese sanctuary, Osaka tried not to look upset as he followed. Raquel chased after them and pulled him aside.
"What are you, some kind of alien? How could you do that to her?"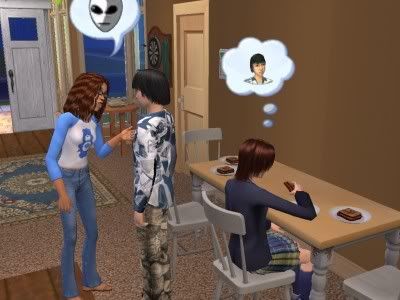 Raquel was surprisingly upset about the whole thing. She wasn't even very close to her sister, but this just pissed her off.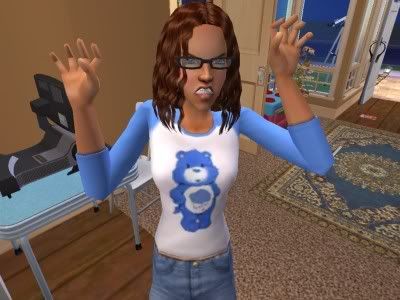 After he left, and Osaka went to bed, Raquel went outside to think for a while.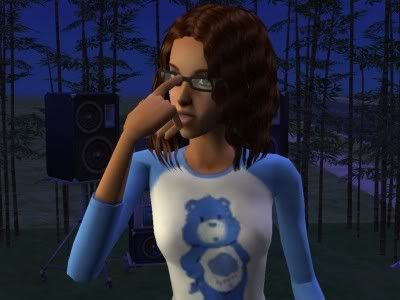 She got an idea. a nasty idea. A horrible nasty EVIL idea. ...She would make this boy's life a nightmare.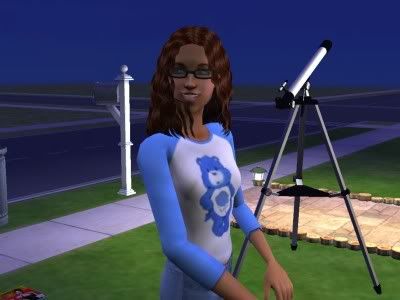 Jelly noticed Raquel outside, and just sort of looked on, confused, as she burst into evil giggles.



Didn't stop her from singing, though.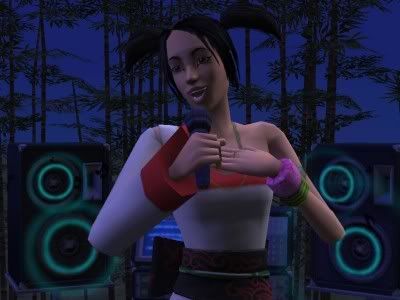 Nathan dropped by one night while everyone was sleeping.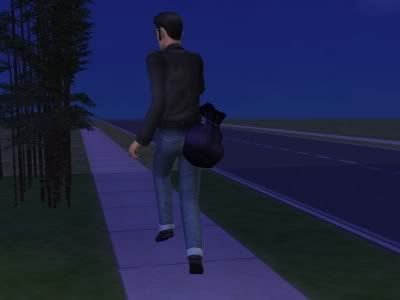 He hurriedly dropped off his gift, and grinned to himself. This had been hard to get ahold of.. but Tal would love it.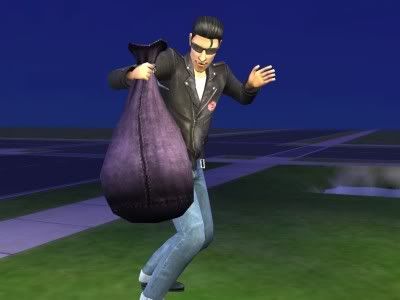 Yeah, he was a bit rough, people called him a bad guy or a thief... but he was head over heels for this girl. He'd do anything for her.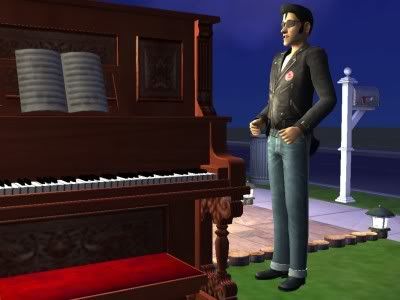 A few days later, Raquel ran into Edward the loserboy and snickered in his face.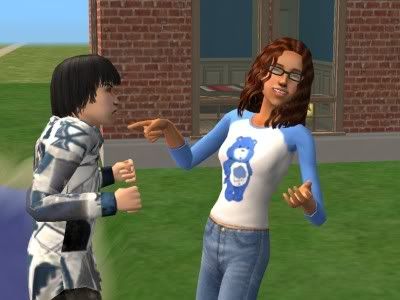 "You're no bombshell yourself." he stated defensively, after she compared his face to a baboon's ass.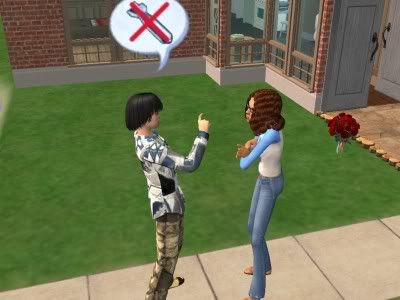 "Look, buster. YOU started this. Not me."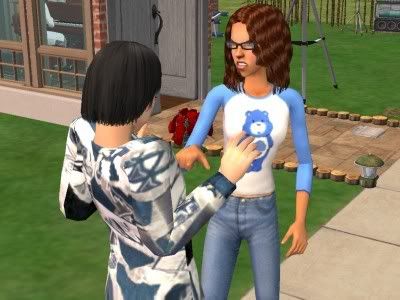 "The hell did I do?!" He snorted, looking at Raquel like she escaped from the nuthouse down the block.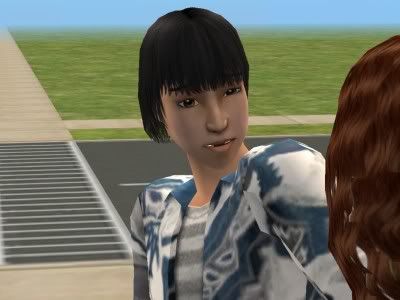 "What did you..? ...You don't even KNOW?!"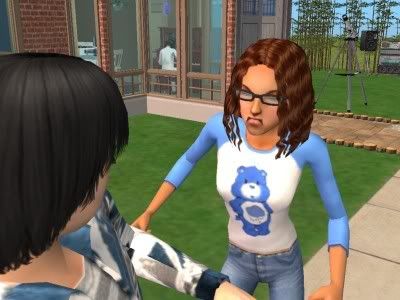 That did it. Raquel slapped him right across his idiotic face right then and there.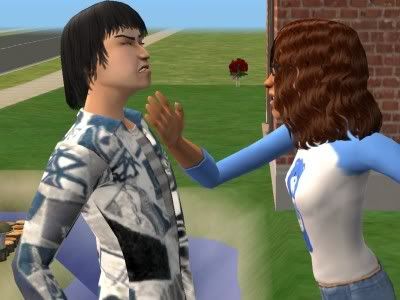 She couldn't stand this guy. She'd make sure he never came back to bother Osaka again.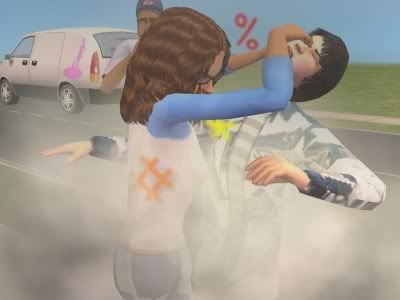 The fight was long and hard, but she finally got him in a headlock.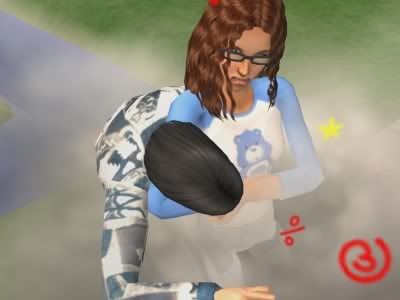 He whined like a girl until she threw him down, damn proud of herself.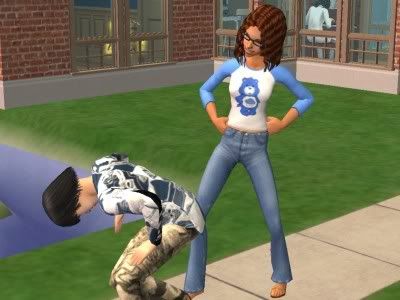 He was humiliated. He'd been beaten down by a girl. A younger girl, no less.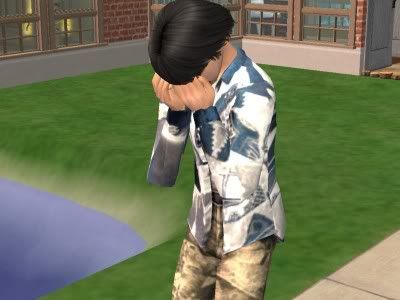 He was never the same. Rumours spread like wildfire, and his social life was ruined.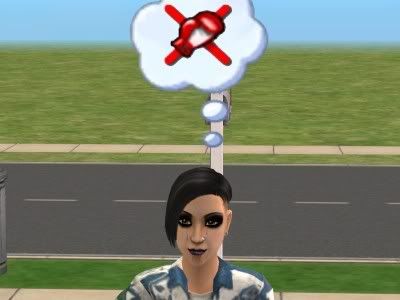 Raquel became rather popular with the girls at school who'd been burned by him in the past. One in particular really liked her.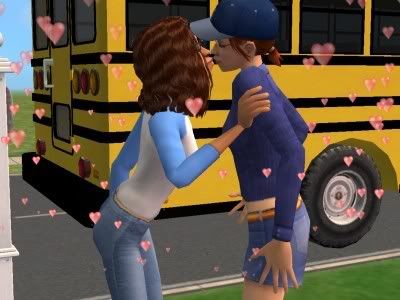 Raquel asked Noelle to be her girlfriend, and she wasn't taking no for an answer. Noelle liked her take-charge attitude.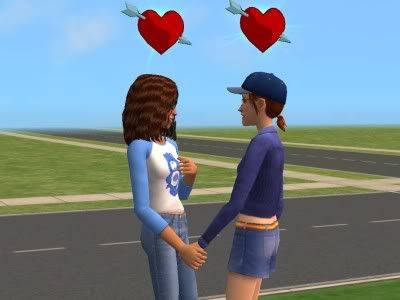 When Osaka found out what happened, she confronted her little sister right away. (Unusual for the sweet Osaka~)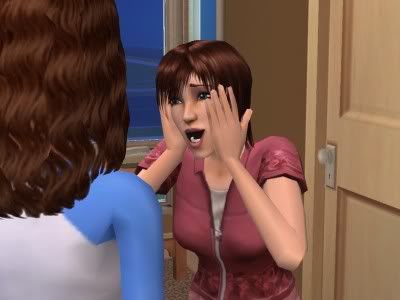 Raquel told her about how she sent that loser packing for what he'd done to her. She wasn't sorry, even if Osaka was mad at her.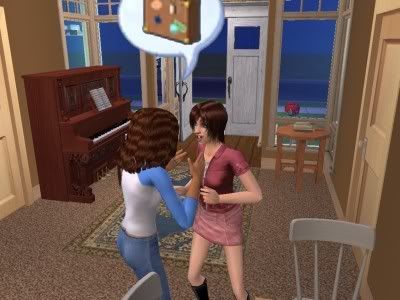 Osaka had no idea her sister cared so much.



She hugged her tight and wiped away tears. It was the first time in ages they'd really talked to each other.



Osaka decided the best way to thank her sister was with a cake and special (non-grilled cheese) dinner.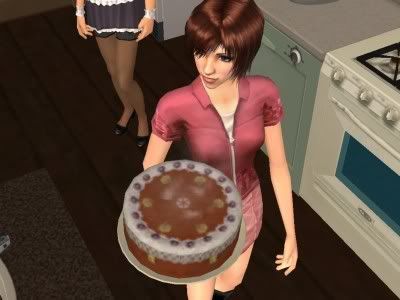 Roni wondered what the occasion was, but Osaka brushed off the questions until they were seated and served.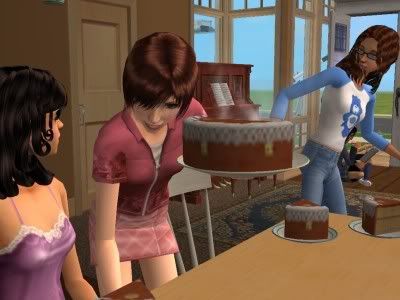 Once seated, Osaka explained the whole thing to their mom.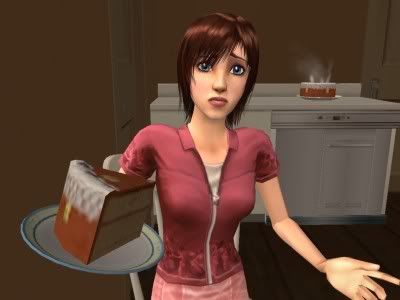 Raquel ate quietly, enjoying her just desserts and listening to them talk.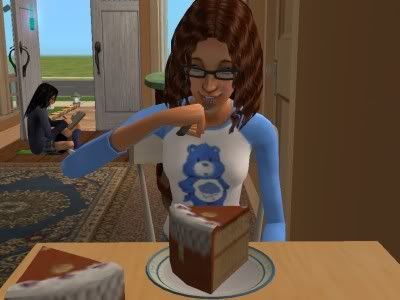 Veronica smiled and expressed her happiness that they were so close. She hoped they'd keep looking out for one another like this.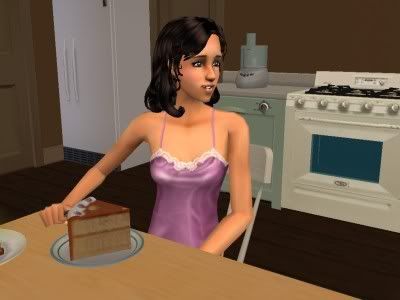 Raquel just smiled and said it was no big deal.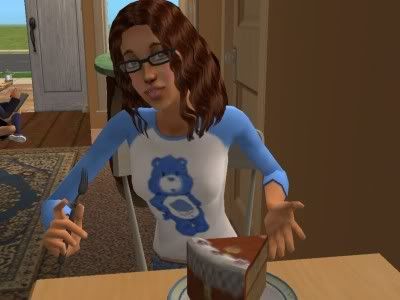 Jelly came home in a bad mood... she'd been having troubles at work. Making mistakes. Maybe law enforcement wasn't her thing?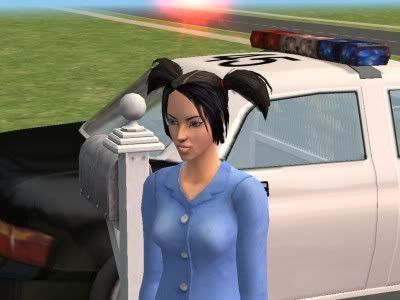 No, she wouldn't give up. She still dreamed of being a super hero one day, with a shiny costume and lots of reward money. For now, she'd work on writing children's books in her spare time, to relax.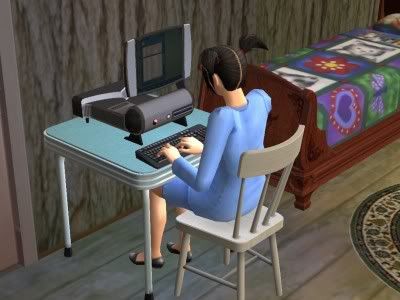 Talim didn't bother with all the drama in the family at all. She was focused on having a good time.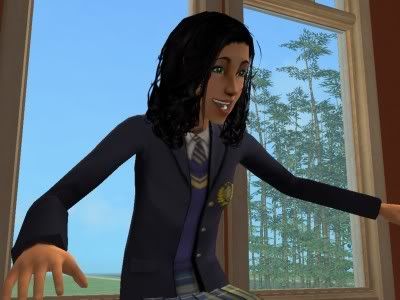 She was head over heels in love!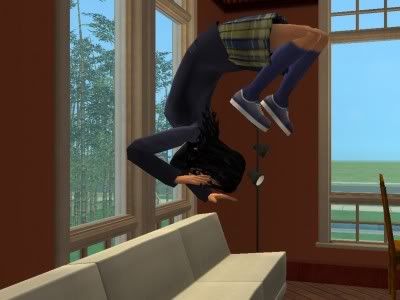 Things couldn't get better for her. She even had a part-time job now.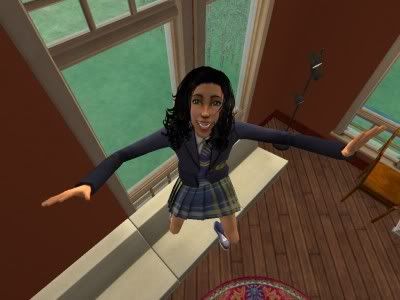 Sure it was boring, but at least she had some money of her own to spend on dates, when Nathan wasn't spoiling her himself.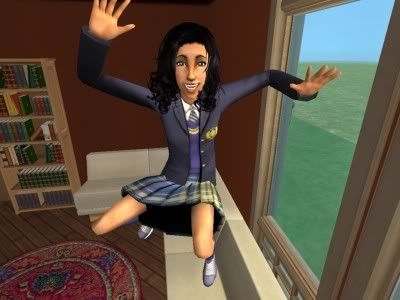 Several weeks later, a quiet boy Osaka recognised from class followed her off the bus. His name was Thomas, and he wanted to know if he could hang out.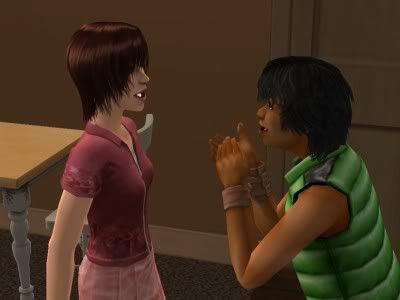 He was interested in cooking as well, and happened to mention he loved grilled cheese.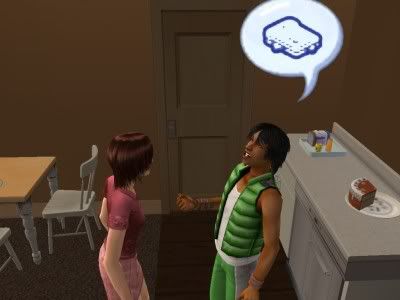 Osaka flipped. Someone she could talk to about her favourite subject?!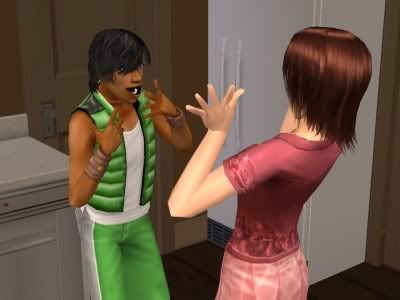 Sure, he was a bit of a class clown, but he was shy like she was around new people.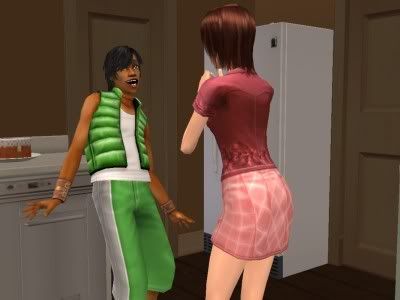 She quickly made up some sandwiches and happily shared. When Thomas actually complimented her choice of cheese, she got flustered and blushy.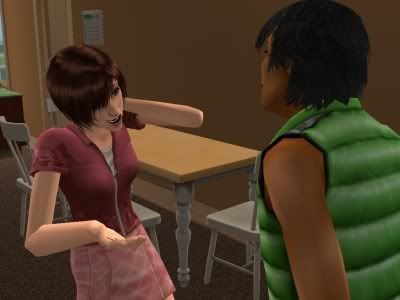 Through all her excited babbling about grilling techniques and bread selection, he didn't scowl once, like Edward often had.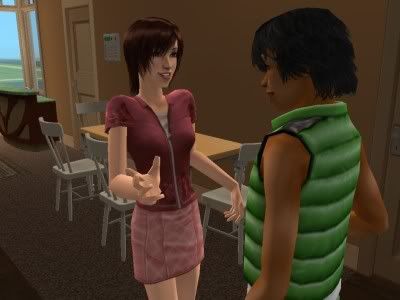 Osaka had never been happier in her life.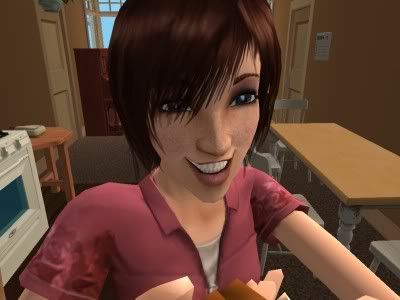 That same day was BJ's birthday, but he wasn't interested in a big party. He had ordered pizza and set up music in the living room, so they could just chill out and relax. It was cheaper that way, and he'd taken to worrying about money since Jelly started having work problems.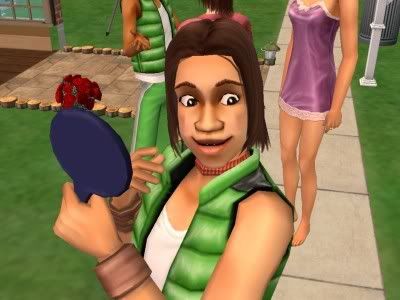 But then, something went terribly wrong. The pizza never showed up, and BJ hadn't eaten in a few days. He'd been too busy with his homework and hadn't even thought about it.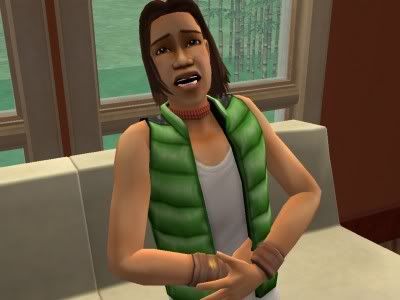 He groaned weakly and fell to the floor as the house full of people circled him, along with a face he didn't recognise.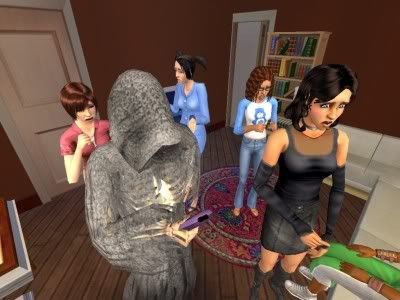 Things were going dark, and he felt the world sinking away as he faded from this life.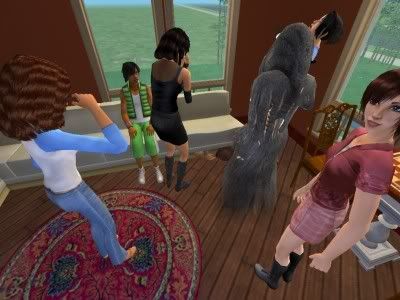 He was gone.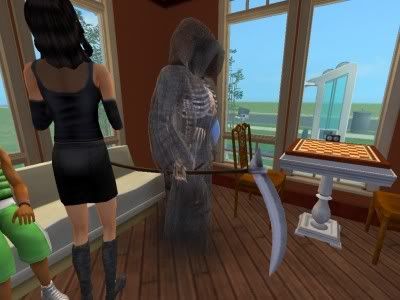 ---


Possibly the most plot I've had... ever.

Interesting.