A new family I made just to play with during the last few internet blackouts here.
I've been getting tired of pretty legacy families, and so I keep abandoning them, as I'm sure you've noticed.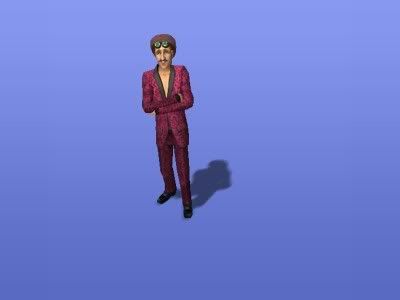 Kirk Star

A goofy-yet-serious and nice neatnik scientist trying to move into the criminal life, and rather obsessed with his telescope. Already has max skills, because he loves painting, chess, and reading~

Virgo
10 neat
0 outgoing
5 active
0 playful
10 nice


He's rather and odd looking man, but good at heart.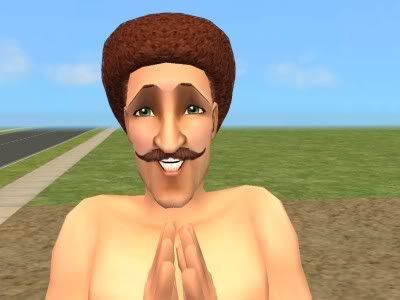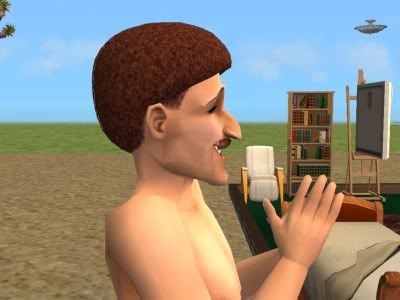 He tends to work himself to near death, and falls asleep in his dinner a lot. ;~;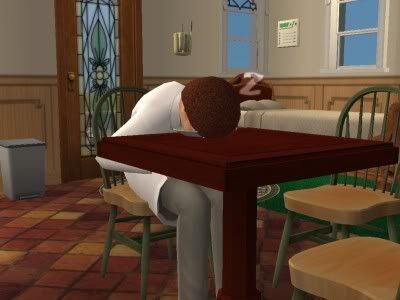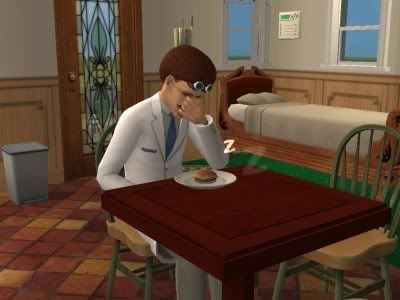 And he had a little surprise, soon after maxing out his logic at the telescope!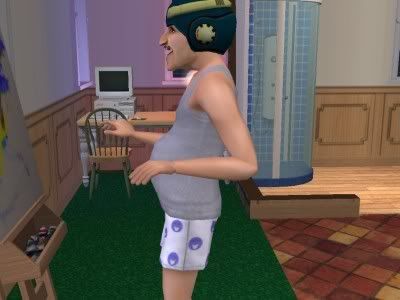 Meet little Bogart. An adorable little boy.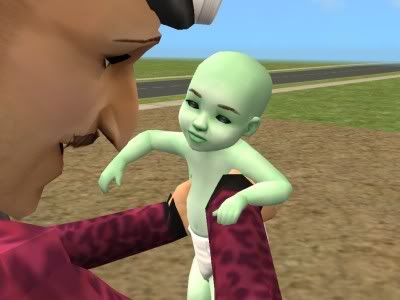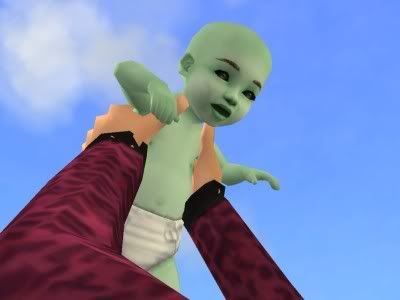 Kirk loves his little son, but never once rolled a want to do anything with him as a baby. There's nothing to teach a baby! Boo! Knowledge sims need brain power!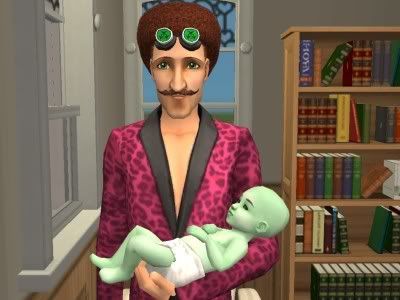 Bogey slept on a blanket on the floor a lot of the time while his dad wrote novels and painted.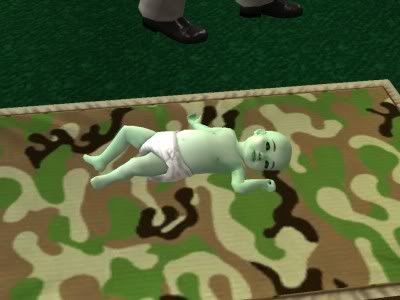 Nothing made Kirk happier than the day Bogey grew old enough to skill with!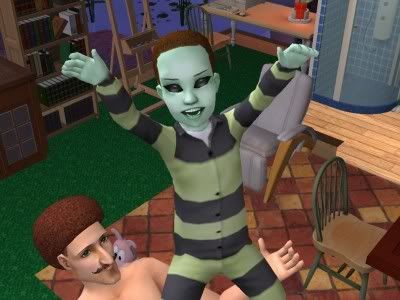 Aw...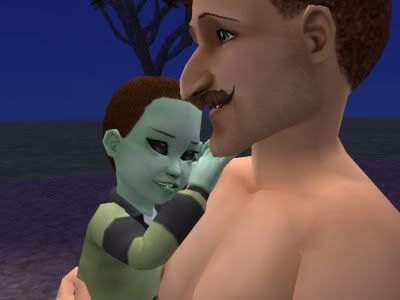 Too bad he was more interested in his toy rocket than books.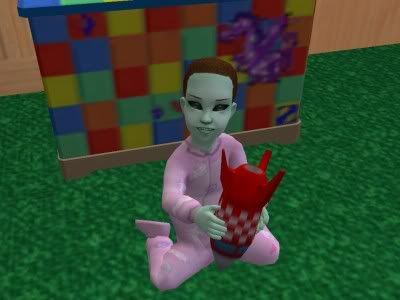 I have no idea why He dressed his baby in pink, but Bogey looks very feminine with that haircut.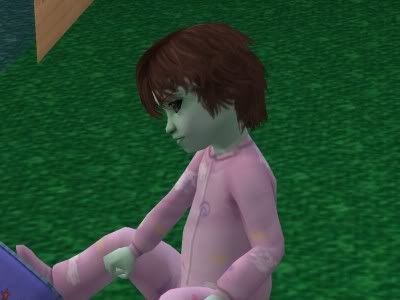 He loved being read to, at least. His dad often sat with him after a long day and read for hours, just to see his happy smiles.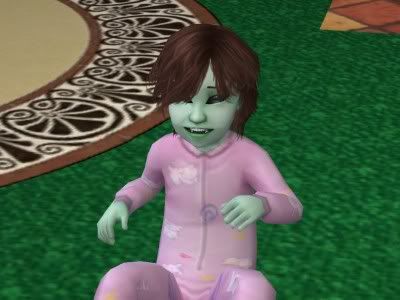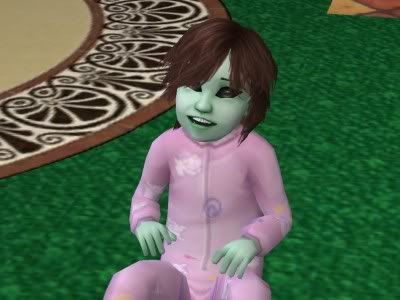 He was a very lucky man, and he loved his little Bogey~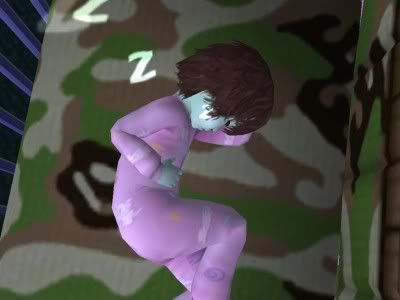 The tiny house (barely the size of a kitchen in a normal home) grew slowly but steadily.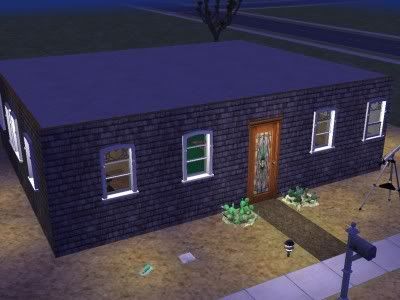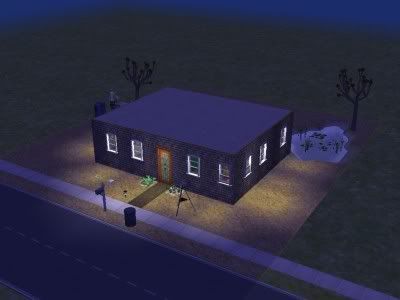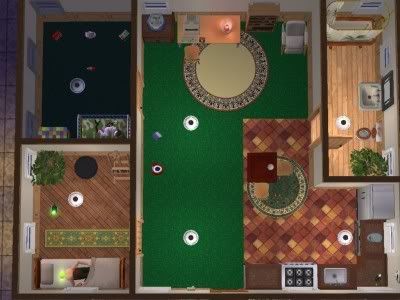 As did the wee one inside.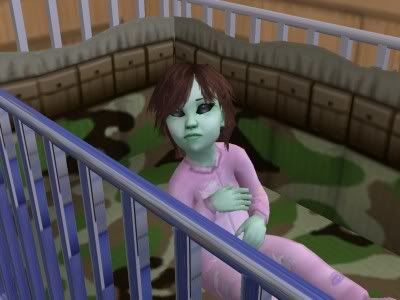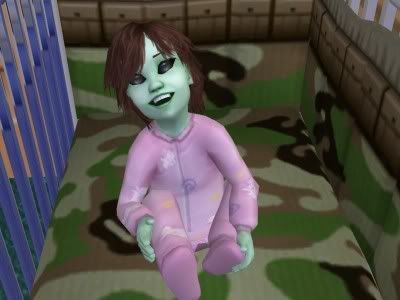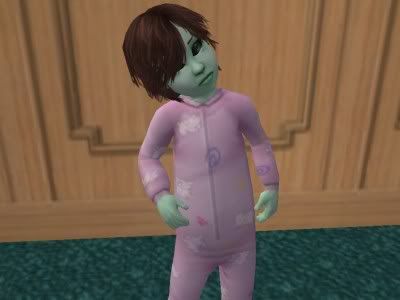 And soon, he was a child, able to talk, and walk, and play.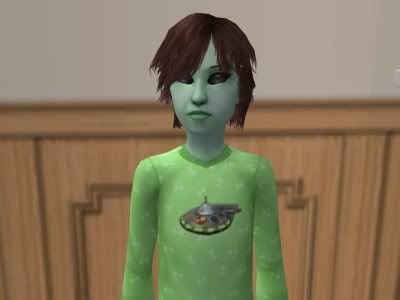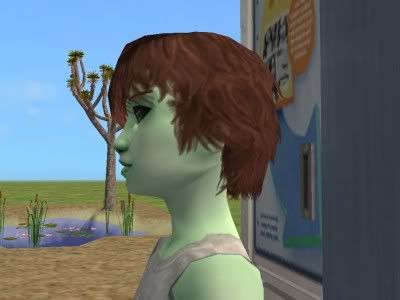 Bogart is a very neat, outgoing and active boy. Serious, like his father, but still a bit of a goof anyway. He's a capricorn. My favourite sign!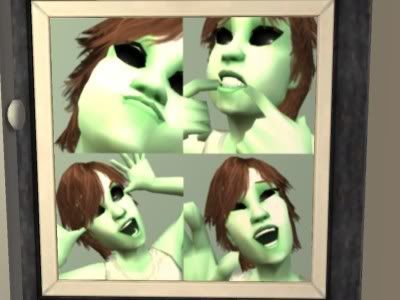 Bogart Star
10 neat
10 outgoing
10 active
0 playful
5 nice


Very fun little family to fiddle with.

I also made some random people and made them adopt various children. Jack Reese has three currently, I think; and Matron *lastname forgotten* has two, Angel and Avri.