The day finally came when the ladies of the house decided they should make it official. They were in love.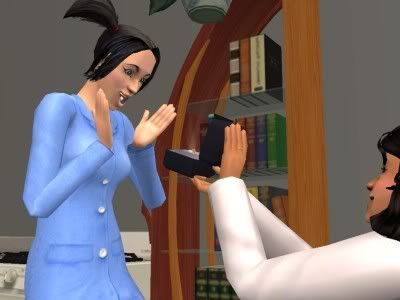 Jelly's favourite part of the exchange was, of course, the shiny ring.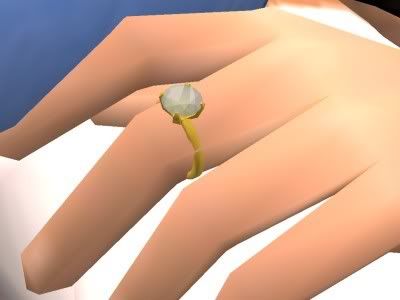 The house was remodelled soon after the engagement, making it fit for the children and one couple.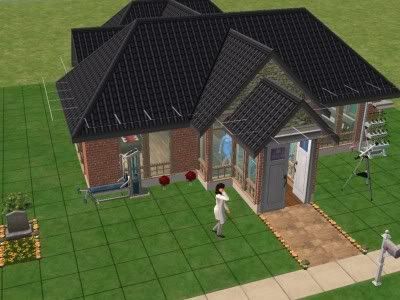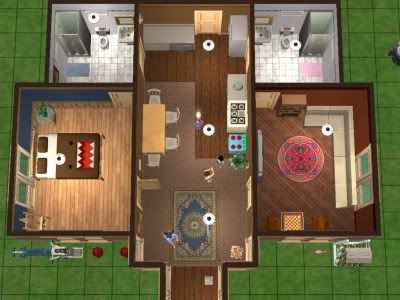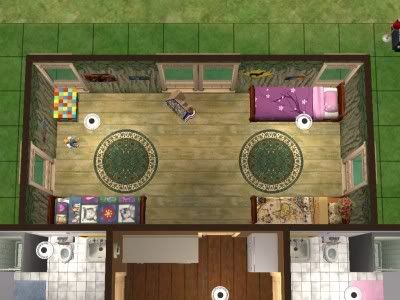 Pickles' grave was taken care of. Watered and weeded often, and kept tidy.




Osaka loved to spend time studying cooking with her mommy, since she wanted to be a chef and cook better than her one day.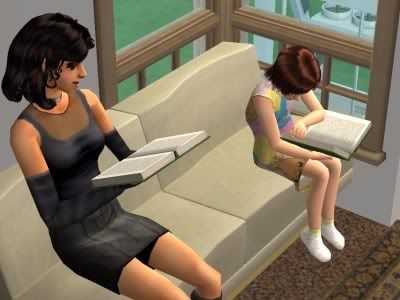 But then, the moment her mom had to go to work and the nanny set foot in the house, she was gone.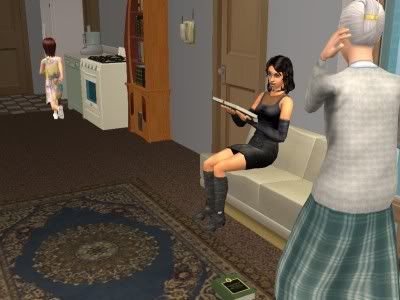 Raquel soon was old enough to go to the same private school as her sister(s?).




The girls liked to discuss what the future would bring, with their mothers marrying soon...




Osaka and Talim swore that they'd always been sisters, and always would be.




And they made sure to include their little sister Raquel as well, of course.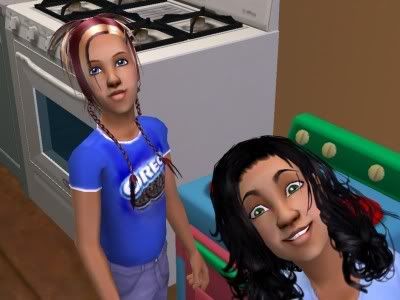 Roni loved her kids. She loved her job. She was loving everything about life now. Things were going right again, finally.




She had a fiance who loved her, and whom she loved in return. (No matter how goofy and scatterbrained she was sometimes.)




She had three girls who called her "mom" now, and they were all looking forward to being a real family.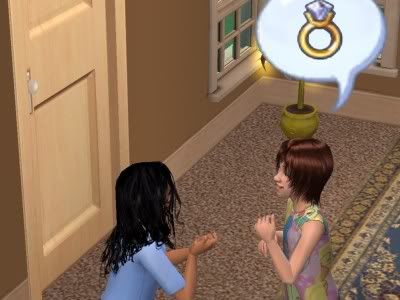 Osaka, the sweet one, with dreams of being a chef.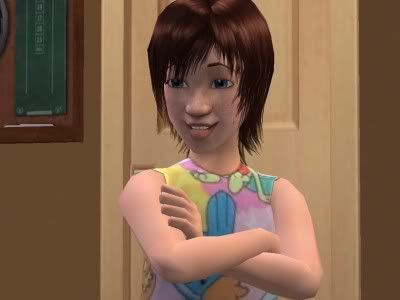 Talim, the playful sunny one, not her child, but close enough~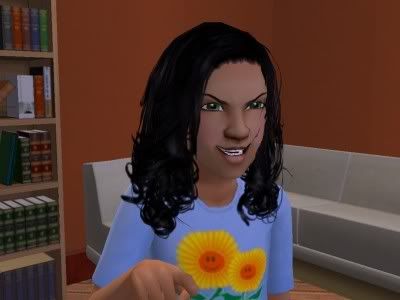 And Raquel, the quiet one, who loved to nap on the couch and play chess with the family.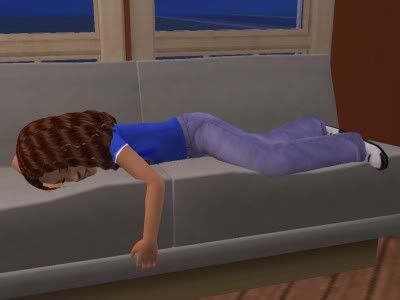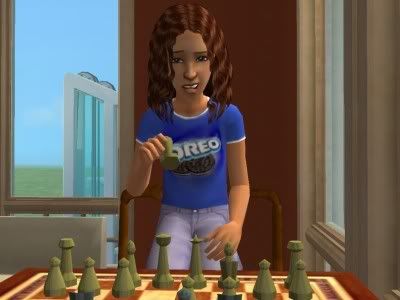 Yeah, life was happy again.




One night, by the light of the moon, Jelly and Veronica went to Pickles' grave and asked his blessing for their marriage.




They quietly exchanged rings, and it was over. They were joined forever.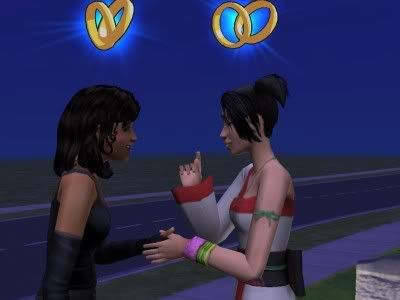 Pickles' ghost appeared that night, and seemed rather happy and playful. A good sign. Except he couldn't resist scaring his twin, of course.




The ladies decided to adopt a little boy, because Roni had always wanted more kids. His name was BJ. (o_o)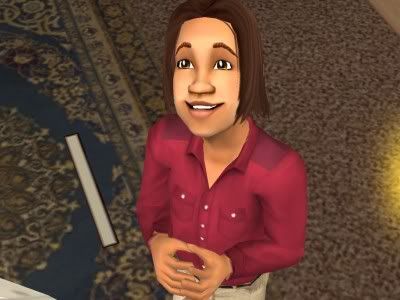 Osaka liked him well enough, but she still preferred talking to her daddy bear rather than a real boy. She just wasn't used to being around guys much.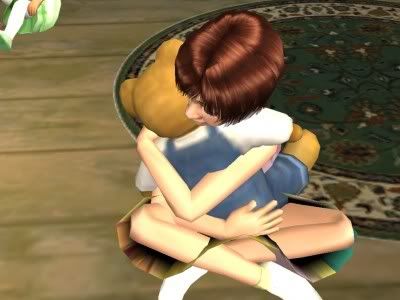 Osaka's birthday came, and she was finally a teenager.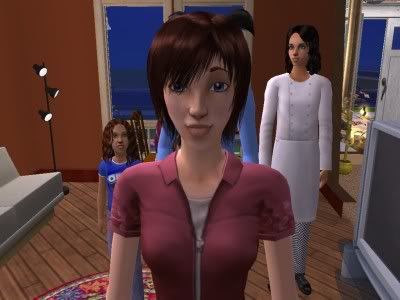 A beautiful one, at that.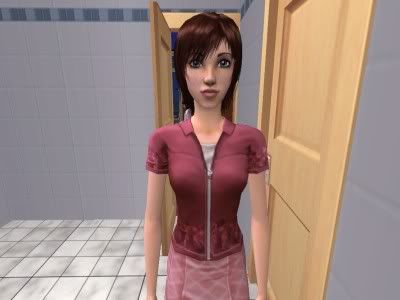 She decided to try out the new machine her moms had got, but something went wrong when she stuck her head inside....




She was suddenly really hungry for grilled cheese sandwiches. Ravenously hungry.




She wondered why she'd never noticed the delicious cheesey taste and crisp toasty texture. The glorious smell of the sandwich, freshly cooked...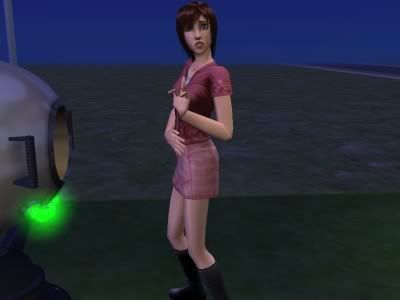 Quickly running inside, she put her cooking skills to good use and made enough grilled cheese for everyone.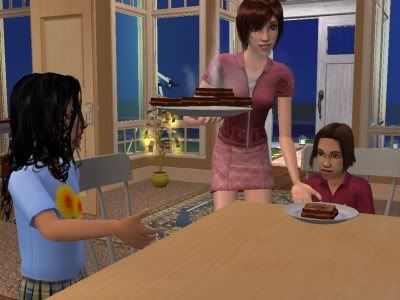 One day, everyone would taste her grilled cheese and fall in love the way she did.





Next time.. More teenagers, and the new dating generation begins.