The whole family was taking the loss of Pickles very hard.


Roni was a very affectionate girl. She always had been. Ever since her father had rejected her when they met, she'd craved acceptance and love from others. Her first boyfriend was smothered in hugs and kisses She had fallen head over heels for Pickles the moment she met him. He was sweet and loving and gave her everything she ever wanted. Now she was alone.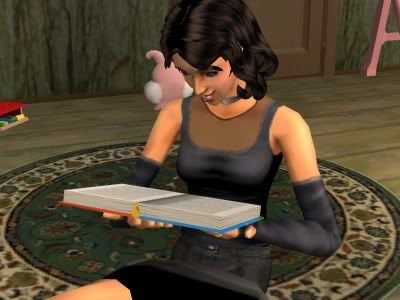 She made sure all the kids were happy and loved, of course.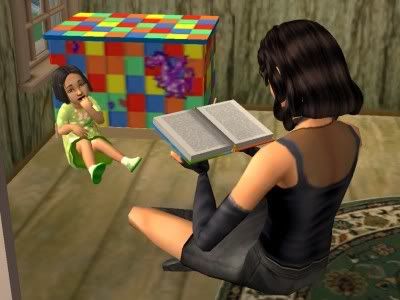 Osaka took comfort in her "Daddy" bear.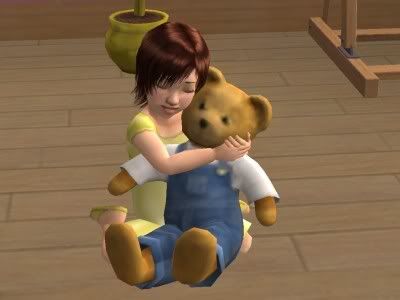 Jelly, though depressed herself, took special care to comfort poor Roni whenever she could.




Roni appreciated the attention, and realised she wasn't quite as alone as she thought she was.




They had always been very close, but something was different now.




When Veronica pulled Jelly into an embrace, she was surprised...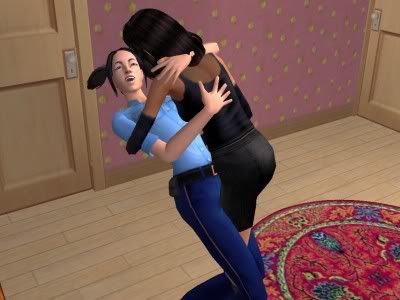 But not unhappy!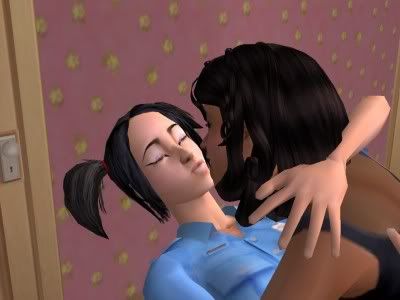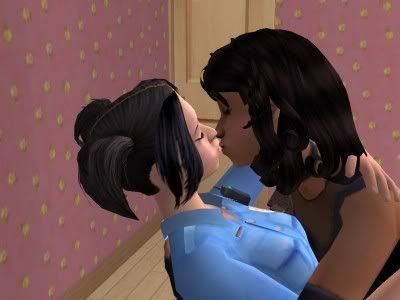 Roni was always a passionate one, being a former romance sim...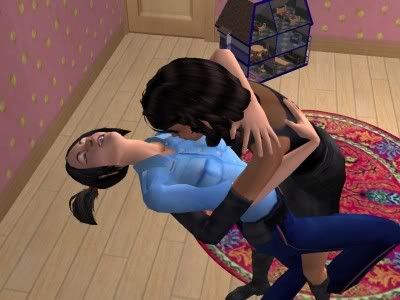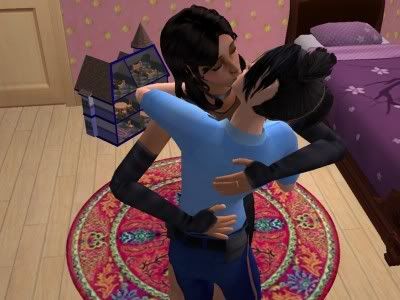 Jelly certainly didn't mind. She was left breathless.




Talim, who was by now a child along with her cousin Osaka, Wasn't sure what to think about this recent development.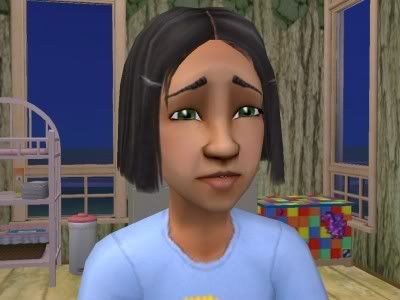 Osaka just looked on with mild bewilderment at adult relationships.



The family was very close. Osaka was sure to tell Jelly and Talim that they were her best friends ever.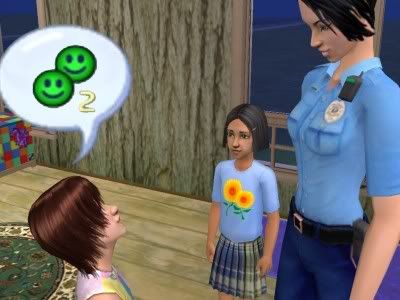 She was a sweet girl, always taking care of others when they were sad.




She was afraid of ghosts though, something Jelly teased her about often when it was dark out.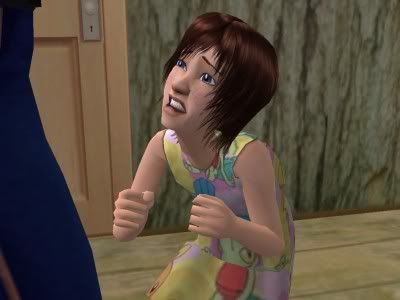 Raquel grew up looking more like her mother every day. She was a quiet girl, content to play alone or nap.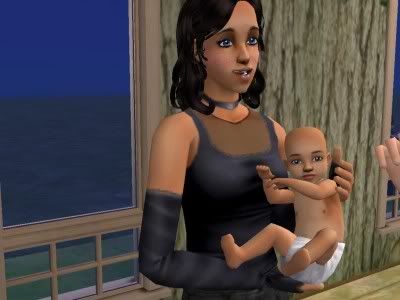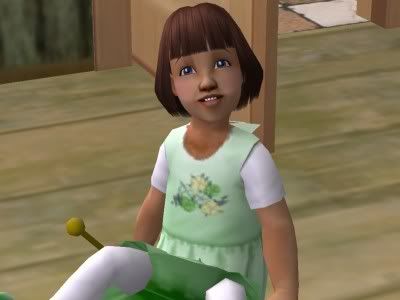 Talim's hair grew as fast as she did, it seemed, and she was very fond of bright happy colours. She was not the type to cry about the past.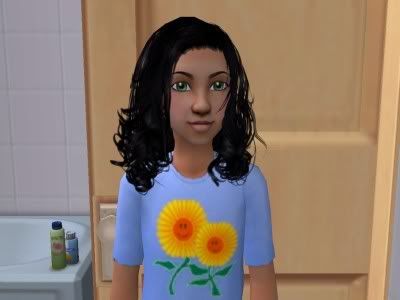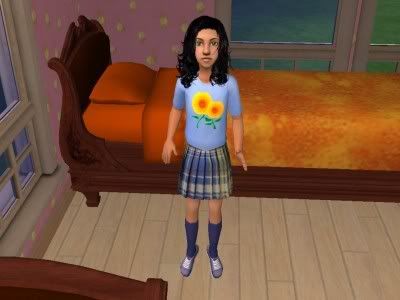 Osaka was enamoured with cooking. She baked muffins and cakes all day if she was allowed to.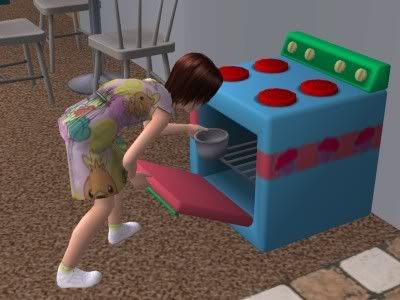 She was really good at it, too. Definite chef in the making.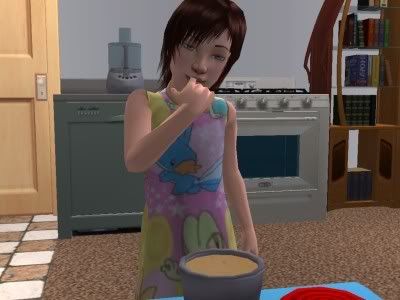 Jelly decided the girls needed to go to a private school, where it was safer, and they'd get better educations.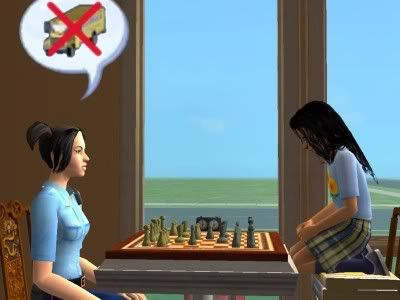 Talim seemed interested in the idea, if only because she'd meet new people. (Note: Scary expression! o_o;! Her face was stuck.)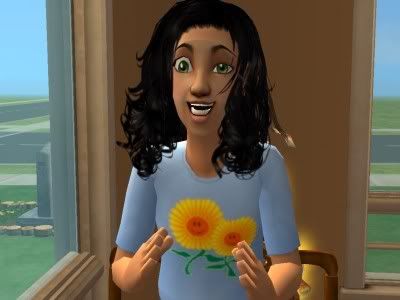 She was forever playing her dad's old video games in her free time. She found it funny that she wasn't much like the character Talim from Soul Calibur she was named for.





(Split into two updates. So many pictures.)