So anyway... The trip downtown kinda sucked... I ended up watching the plaid squad play poker.. (Ben, Brandon, Kennedy and Goopy) and that's about it. You'd think they'd let the hot chick sit down or something, but nooooo. At least I had a nice dinner with Ben and Ken. Uh.. Not that I had the cash to PAY for the food... *cough*


Um.. After that "fun" I invited Kennedy over to hang out. Just as I was giving him a hug goodnight, Mitch shows up. This is when things got a bit weird. He looked really mad about me hugging my new friend.




He still left me a kickass bigscreen tv, anyway. (Which I sold for food and a maid. Cleaning is NOT my thing at all.)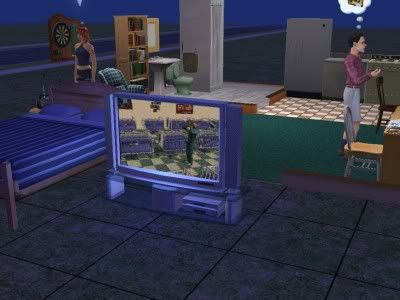 Kennedy wasn't a bad guy at all, other than the awful fashion sense and... that nose. I mean.. he and Ben could be brothers. Yeesh. At least he's not a blonde.




After that night, Mitch started being really damn creepy. He glared in my windows all night. What a freak!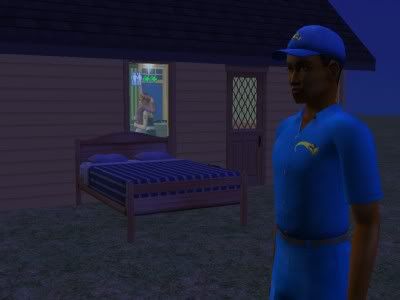 The next day, Kennedy tried to fix my computer, but I must have totally burnt it out. No luck.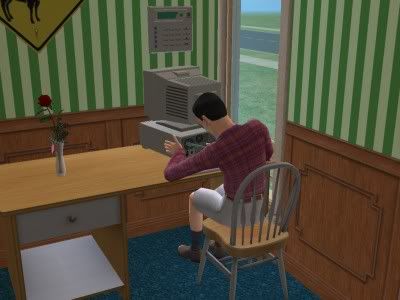 So yeah, I called for another blind date, 'cuz they're fun, and I like... getting stuff. The gypsy hag gave me this doofus. Said he was a school headmaster. I don't believe a word of it. His name's Korey.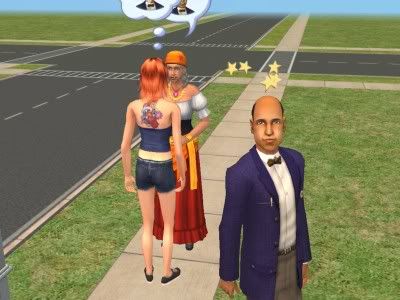 He had even less luck with the computer than Ken. What a moron. He didn't even unplug the thing!




I almost freaked out, thinking he might die or something. I mean.. that was a brand new carpet! And the furniture, too!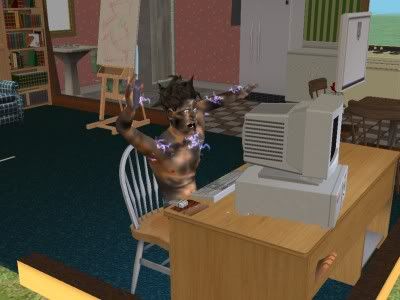 Oh yeah, he's sexy. ...Not.




But to my relief, doofus lived. I didn't really want to see him in his underwear, though. I barely knew the guy, and he's not exactly model material.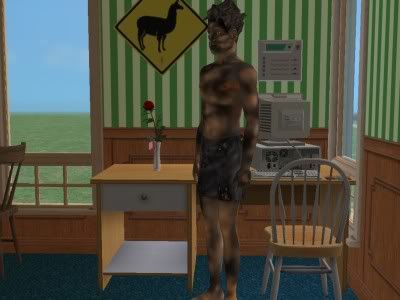 ...I thnk the shock kinda fried his brain, because he found the bathroom wall fascinating for about 6 and a half hours before leaving.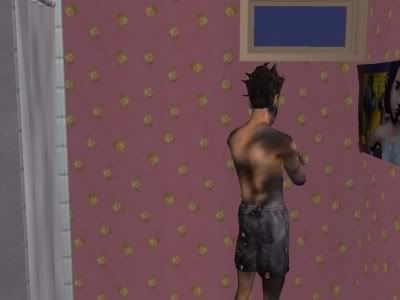 Kennedy dropped by with a $3500 statue. Mmm.. Rich men are hot. Almost makes me forget the nose. Dude's a judge, too.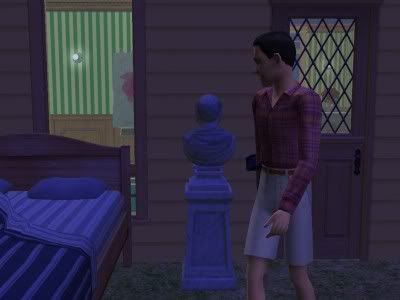 So by this point, my house looked like this... not that it mattered, because Iiii was formulating a plan. But we'll get to that in a bit.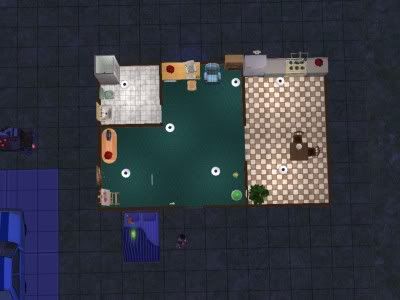 This is Waylon. He's my hero. He's the repairman I was finally able to pay for for my computer. Awesome. He fixed it in like ten minutes. Guy's a genius.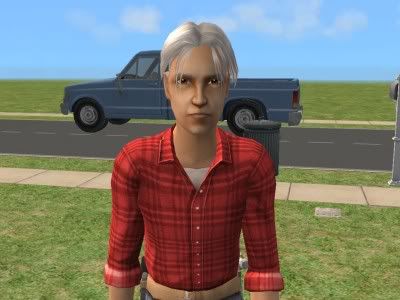 Almost scored a discount from him, walkin' out to greet him in my underwear.




But he was too professional and stuff for that. Still, cool old guy, I guess.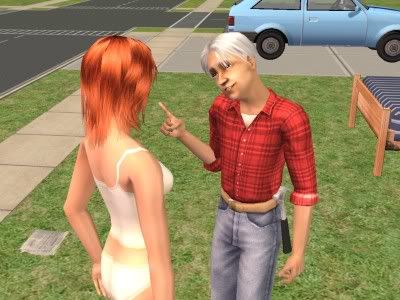 The nights were getting lonely.. I'd been on so many dates, and I was still alone.. kind of depressing...




Not to mention I was still living off pizza. At least the pizza girl looked like someone worth hanging out with sometime.




Oh, and there was Mitch... As if stalking by my house at 3 AM every night wasn't enough, he stole my newspaper every day before I could read it. bastard.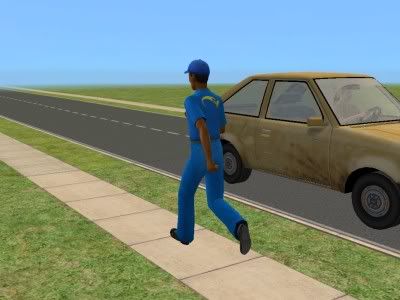 So.. here was my big plan... First, I took a day off work... by creatively convincing the boss that I had come down with a rare and dangerous virus. Cue the dramatic music!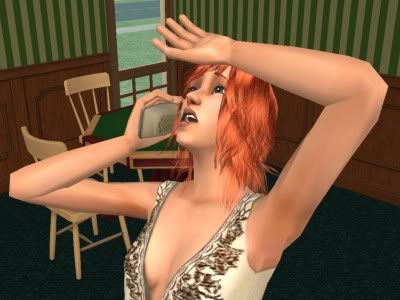 *cough cough*




Muwahaha... loser.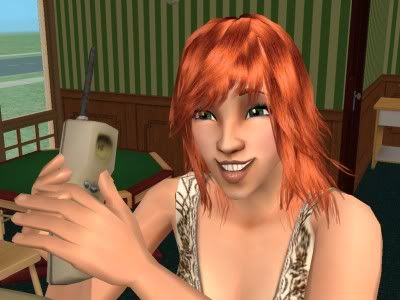 Phase one... complete!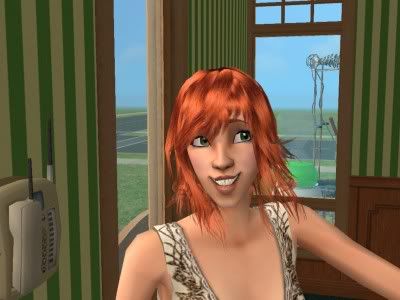 Next, I slipped the maid a fifty and asked about her other clients.. namely one mr. rich man in a red jacket...




Apparently he had a secret fetish or two...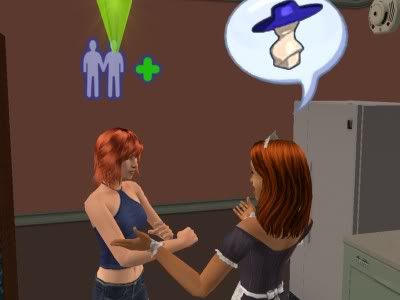 The maid didn't believe me when I promised to keep the secrets, and I don't blame her. Oh well! Phase two complete!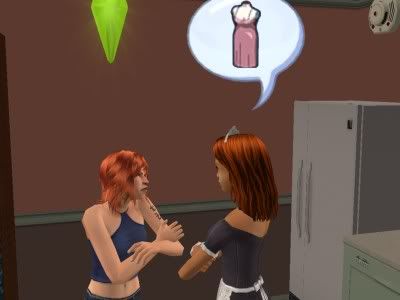 One more phase to go!




I invited Dominic (Richie Rich) over, and let slip that I knew his deepest secrets, oh so casually... He was HORRIFIED. HAH.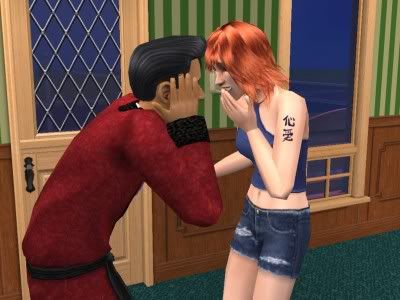 Dude totally gave me a huge cash settlement to leave and move to a new house. Kaching!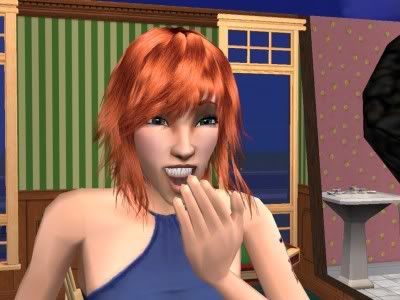 So here's the new digs.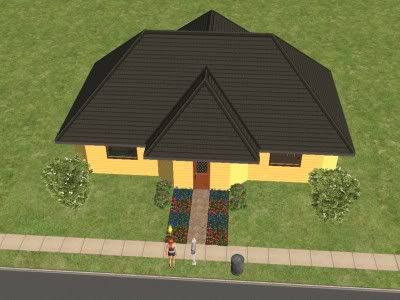 Spiffy, huh? I like it a lot. Moved the bed back outside after the movers left.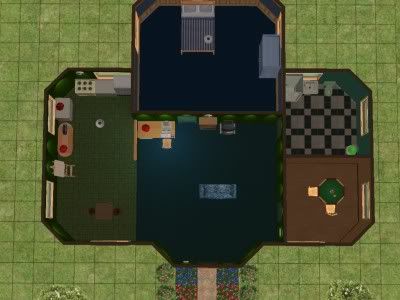 Loved the new house, but I was still super lonely... sucked.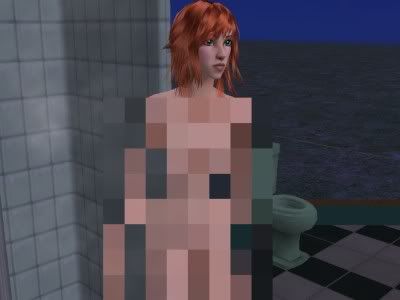 The blind dates were NOT helpful, either. Sick.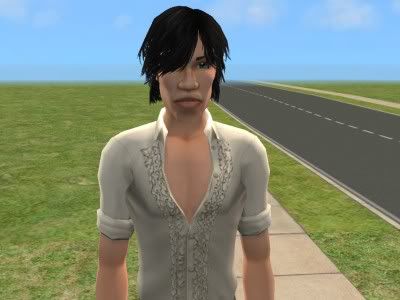 So... I took matters into my own hands! Time to prank call the cops and fire station until someone hot shows up.

....Next please.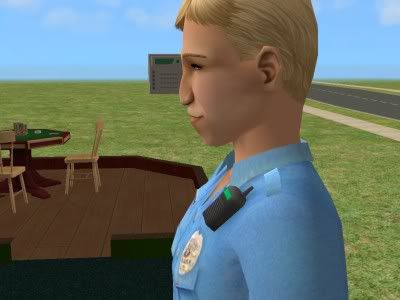 Finally, this guy showed up at my door to lecture me for my pranks... Bill Langarak.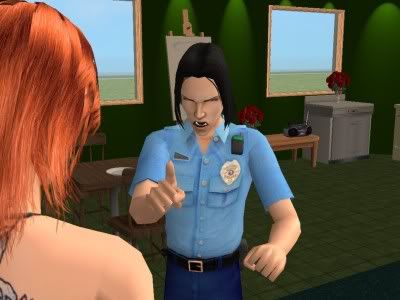 He totally bit my head off, and charged me $500, which I was NOT happy about.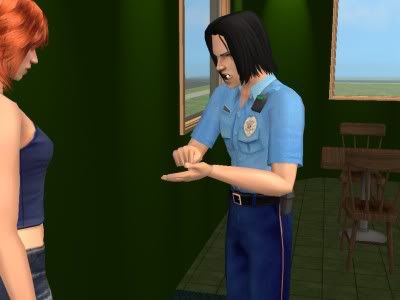 But... Even as mad as I was later, I couldn't help staring at him. That hair.. those eyes... that... non-deformed face.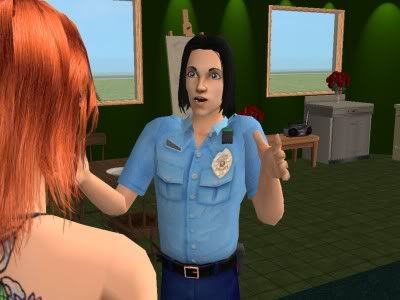 And the UNIFORM. Hot.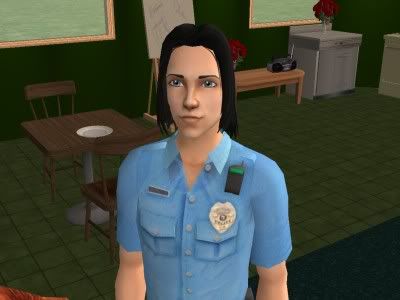 I meant... the best options I'd had in the last few days as boyfriend material? Pao, the mailman... ew...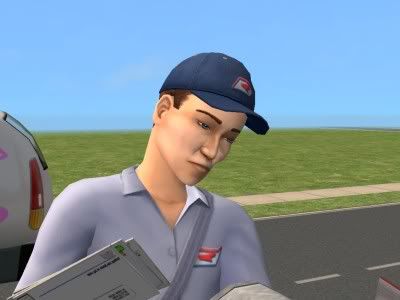 And my old pal Brandon. ...No. The kilt rocks, the face does NOT.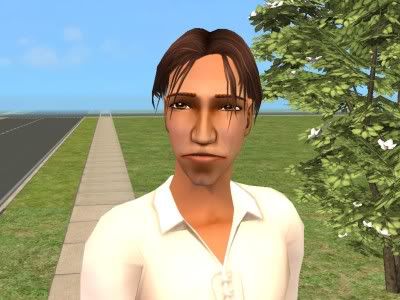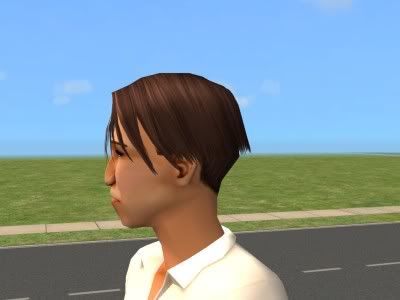 So I redecorated the house, especially my awesome computer nook. See the painting? I painted it.




What a piece of art. I'm awesome.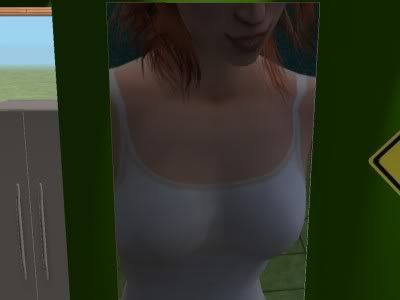 After weeks and months of talking to Billy on the phone and hanging out over a nice pizza... I realised... I was in love with the man in blue.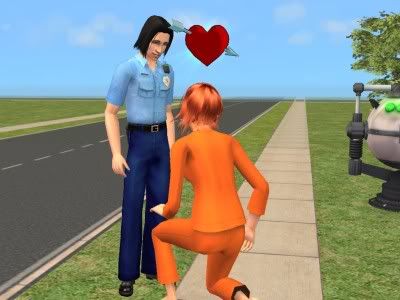 And when I gave him the ring... he loved it. Total pushover, but I loved him for it.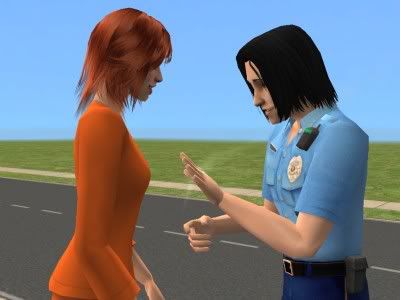 Mm.. and his hair smells like peaches.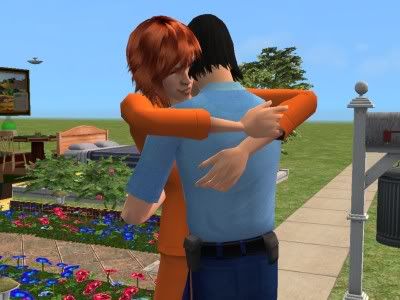 Once we were engaged and he was all moved in, I figured it was time to stop playing games...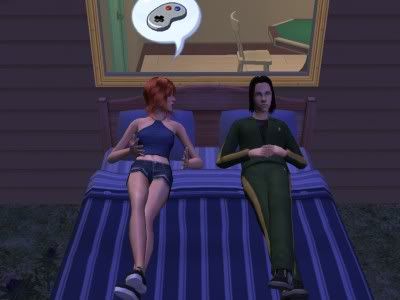 I wanted him BAD!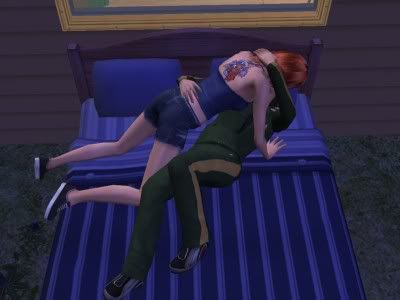 Turned out, he couldn't resist. Can't blame him.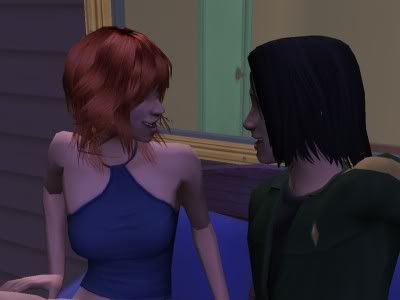 Eh heh.. Whoops.. what are these pictures doing in here..?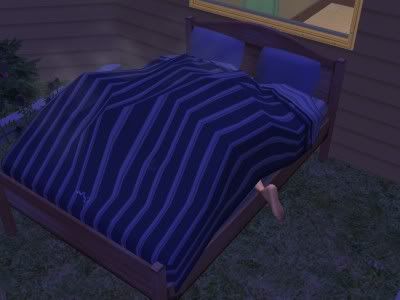 Billy practically swooned at our small wedding... he's such a family guy, so having a real wedding with a party really made him happy. Whatever makes him happy, keeps ME happy, so a party it was.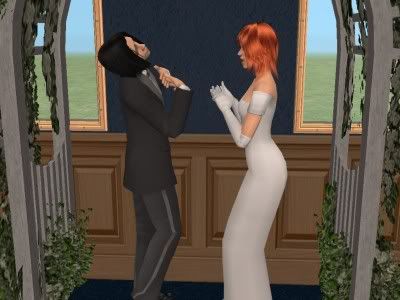 The guests were maura the firefighter, and Derek, the paperboy. Both good pals of mine. But I think Maura needs to check IDs before checking out teenagers. o_o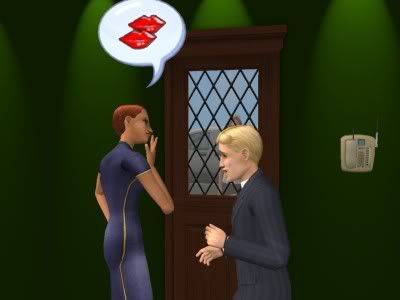 So.. we exchanged rings and all that jazz...




I never thought I'd get tied down, but Billy is really cute.. and loving...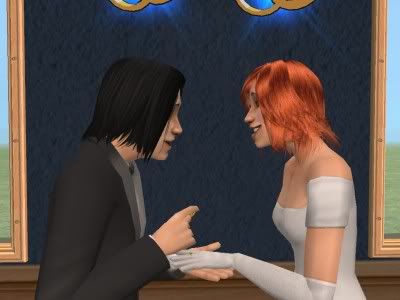 And one hell of a kisser. Whoo baby.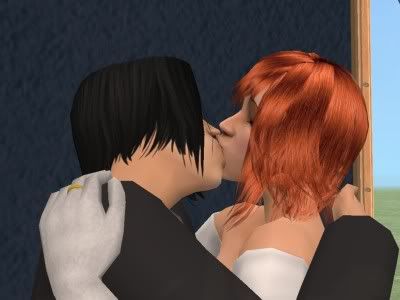 Right after the honeymoon (it was so awesome!) I felt a weird shudder in my tummy. I was pretty shocked...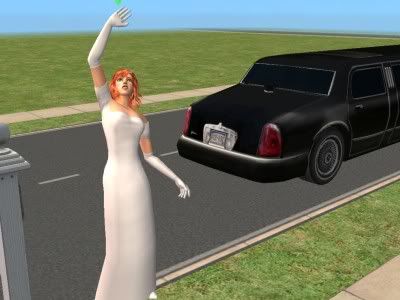 Turned out I was pregnant. Billy was thrilled at the idea of being a daddy.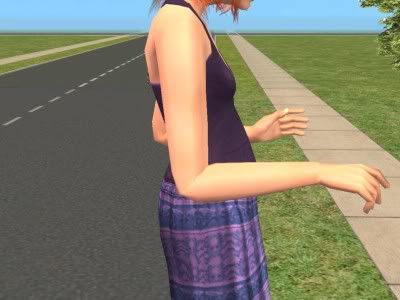 I was more "whatever" about it... I mean.. he's not the one who's gotta crap the kid out, is he?




But he was really worried about me, which was cool..




Especially since it HURT LIKE A @#%&$!!!




When I looked into those big blue eyes, I was so happy...




I named our new son Zesty Lemon, after my biggest craving during the pregnancy. I'm non-traditional, kiss my butt.




In no time at all, Zesty was having his birthday, and he had a full head of thick black hair like his daddy.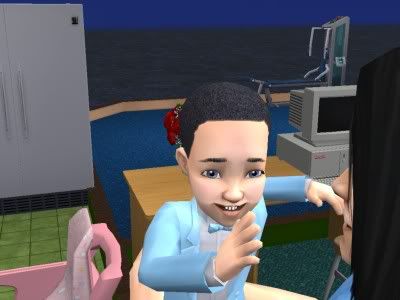 He's a playful kid... tons of personality. We really need to go buy some new clothes though... what a lousy outfit.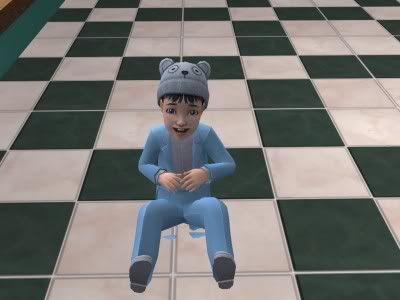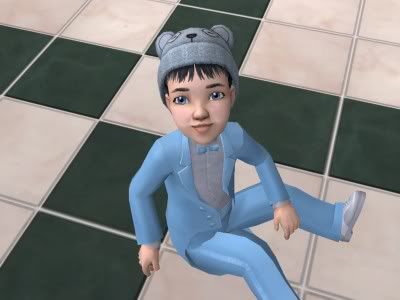 He loves his xylophone best... I bet he'll grow up to be a rock star! YES! My kid'll be famous and handsome and awesome.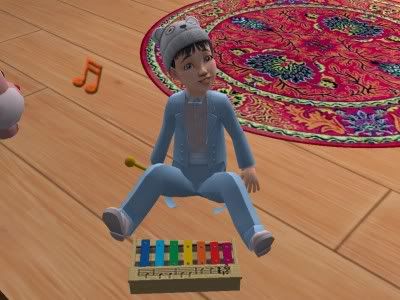 Well.. when he's done teething, maybe...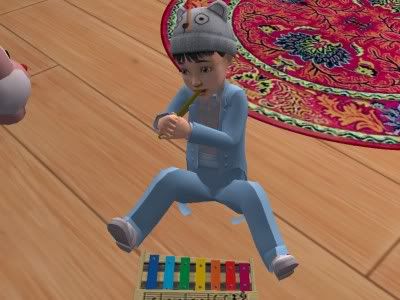 Billy noticed long before I did, but I was pregant again... Great. Just what I needed. ANOTHER rugrat scurrying around.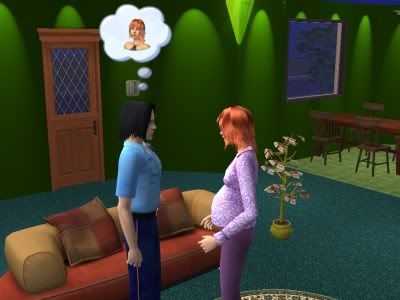 It was even worse the second time. I was exhausted and hungry, and Billy was too tired to do anything but watch helplessly when the time came...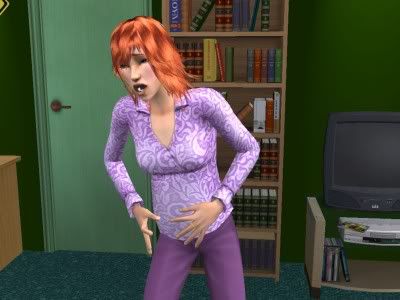 Jelly lawless... My very own little girl... and she has my eyes!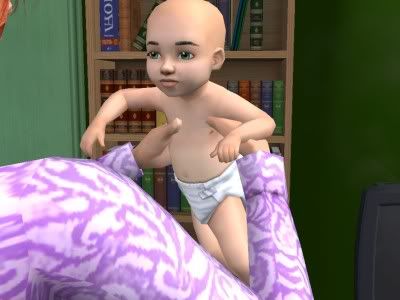 I kind of felt strange, looking at her.. my little girl..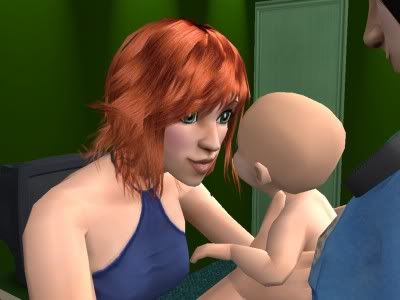 Soon I figured out why, though, and handed her over to the hubby for a sec.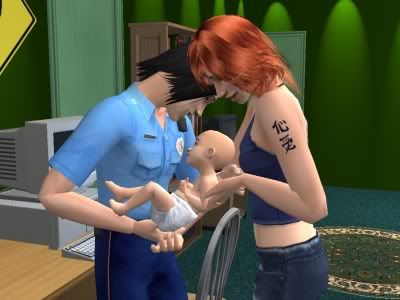 No... Noooo... not TWINS...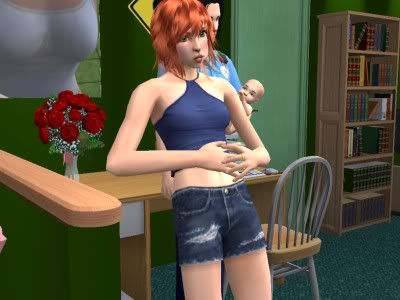 I named Jelly's twin brother Pickles.




He looks just like her at this age...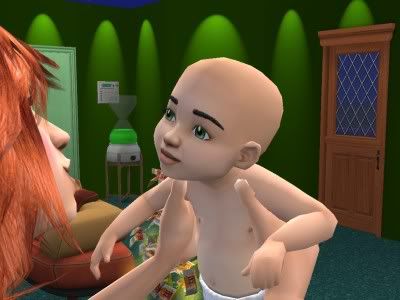 What a night that was. Never again. Never!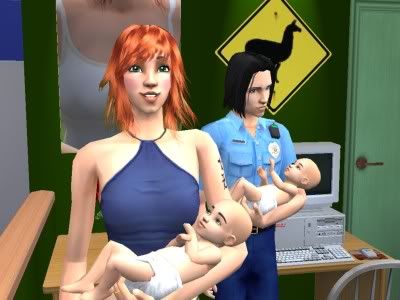 So... we remade the nursary to fit three kids.. Yellow for Zesty lemon, Pink for Jelly, and Blue for Pickles.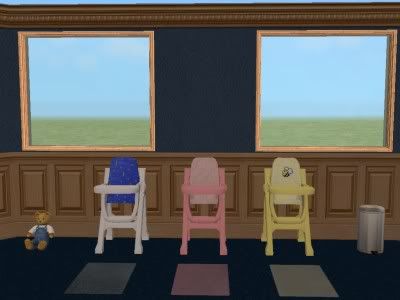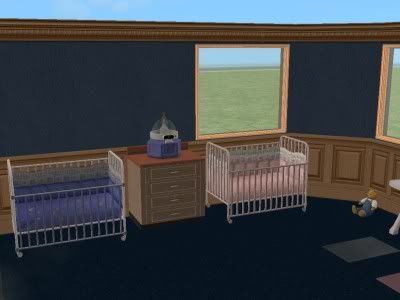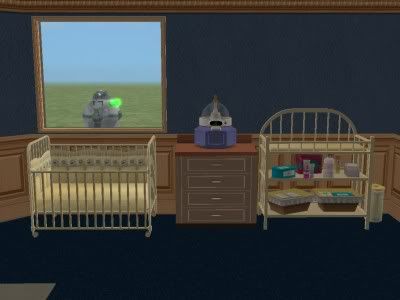 I can tell you... life is going to be hell after this.


Bill (Langarak) Lawless
Family - Become Captain hero
Messy 0
Outgoing 8
Lazy 2
Playful 8
Nice 7

Zesty Lemon Lawless
Toddler - Black hair, Blue eyes
Neat 8
Outgoing 8
Lazy 4
Playful 10
Nice 5
(Total 35)

Skimmed ahead to check the twins' stats.

Jelly Lawless
Baby - Black hair, Green eyes
Messy 4
Outgoing 7
Active 5
Playful 8
Nice 7
(Total 31)

Pickles Lawless
Baby - Black hair, Green eyes, ELF ears (from Jetta, hidden under her hair)
Messy 0
Outgoing 8
Active 8
Serious 2
Nice 7
(Total 25)