So I sped along to college with these three. Had a lot of trouble choosing an heir, too.

Lucien will most likely move out soon, after his makeover is done.


Pre-makeover Lucien, as a teen.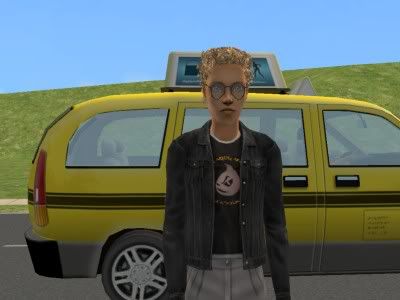 Pre-makeover Lucien as a Young Adult.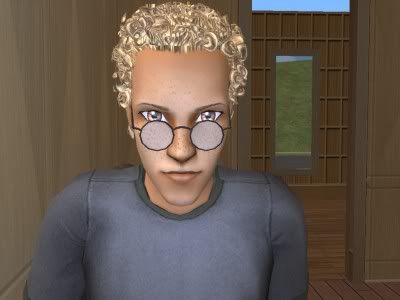 Now, after debating over who should be heir, Johnny and I decided on Talia. She's my favourite. Johnny's condition was that Lucien becomes a drag queen. So... yeah. This is what he looks like currently, but it'll change soon.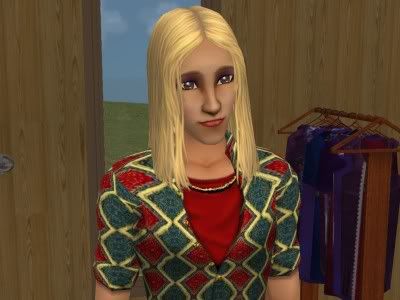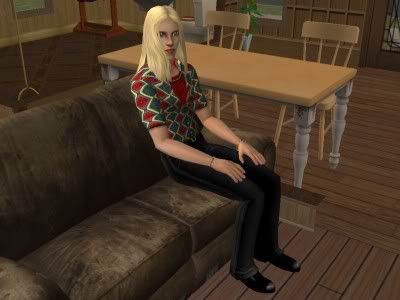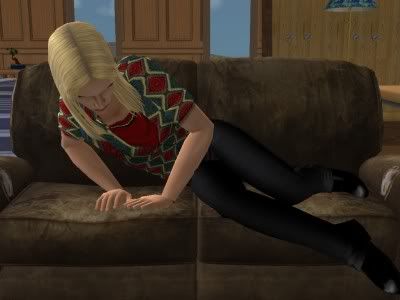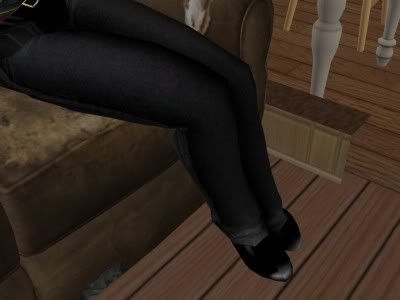 Ahem. o_o Lucien is a family sim who wants three kids to graduate. Not happening.

Anyway.. Dear little Remedy is settling into college nicely. She's a fortune sim with criminal tendencies.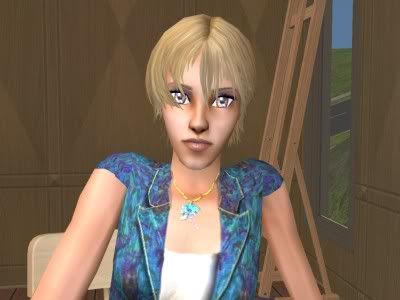 She does her homework first of anyone in the house, and she's usually got the most influence, too.




Oh, and she's keeping her eye out for a cute girlfriend.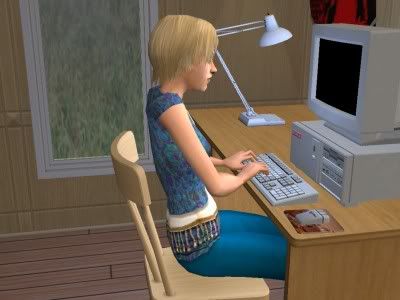 Now... Talia. Caesar's little hybrid alien princess.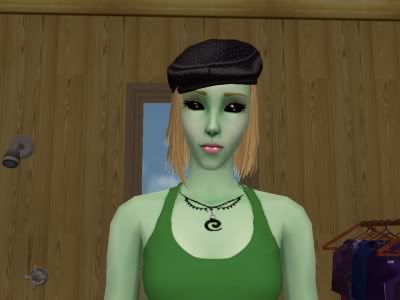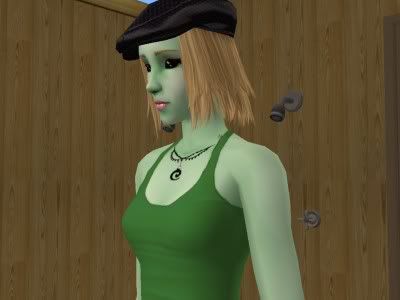 She finally got rid of the goldilocks look, but her sense of style is a bit... odd.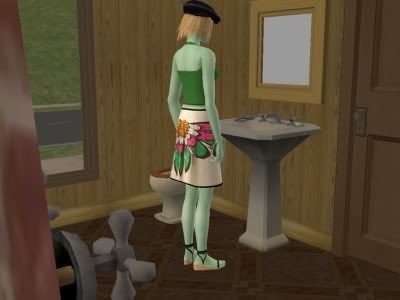 Tal is so sweet and loves calling home to tell her parents how everyone is. So far, all has been peaceful.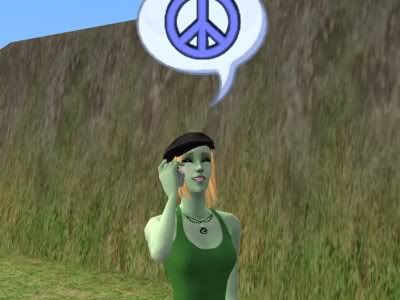 She decided to contact her aunt and uncle at the Blackstone Greek house, since Rem would probably enjoy getting into that kind of thing.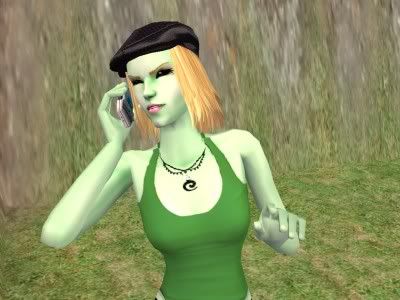 She was a little disturbed by the idea that they were still living at college and hadn't moved on to start families yet.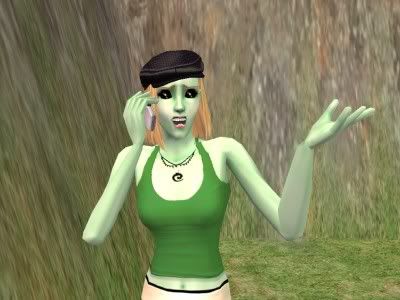 Well.. more than a little disturbed. She's a family sim with the want to reach her golden anniversary. The idea of not settling down horrifies her.




Rem got tired of having her little sister nattering on about wanting her first kiss, so she dragged in a random cow mascot after school one day... Time to use a bit of that influense to get Tal to socialise!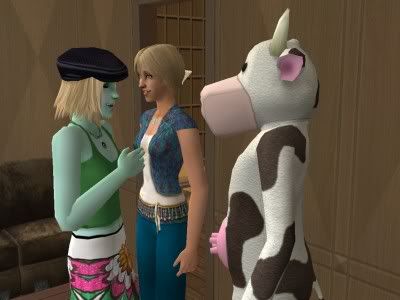 She had a bit of a mischievious streak that day, and dared Luc (the cow) to goose Talia!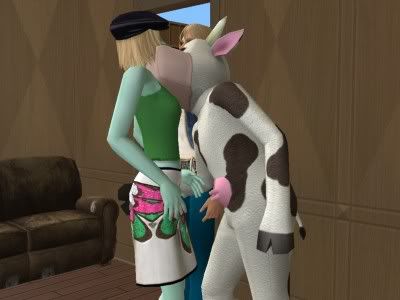 And, the strange emerald gril seemed to like it! o_O~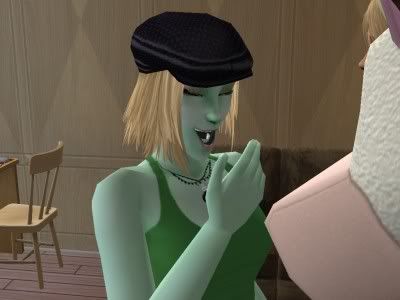 Talia quickly fell for her new friend, and they talked until early in the morning.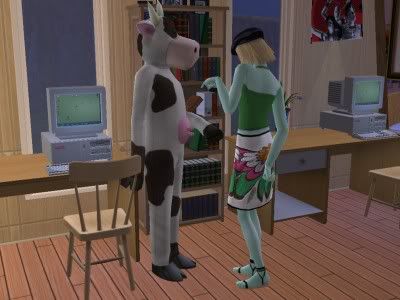 Will Luc be Talia's future hubby, or will she find someone better? We'll see eventually~
Here's Luc's face inside the mask. A bit close, but they don't have a hot tub yet, so this is the only way to see him easily.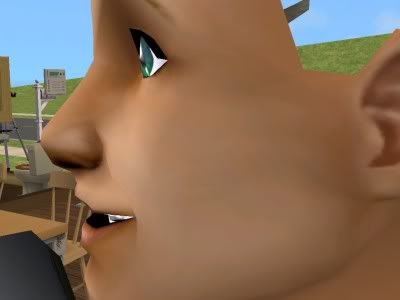 Another damn blonde. At least he isn't deformed.