Tons of birthdays. I've been lagging, thus hurrying along.


Dor was pretty pleased about having an alien child around, even if it wasn't of her own blood. Caesar simply adored his little princess.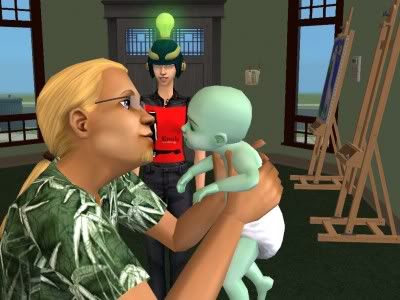 Soon enough, it came time for Talia's birthday, and she blossomed into a bright-eyed toddler, full of love for all.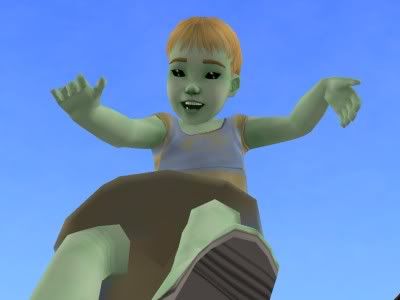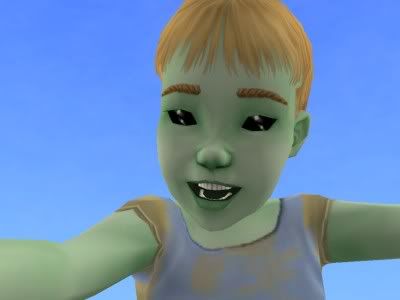 There was still plenty of love for the other little pipsqueak though. Caesar doted on both of his little ones, making sure to spend time with his angel and princess equally. I think Rem just wanted his sparkly ring.




Meanwhile, Dor was exhausted from skilling, ... and pregnant once again.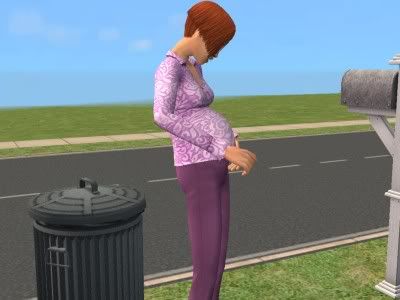 She loved her hubby's daughter, so very much.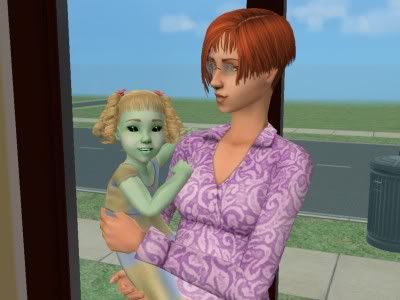 This looks familiar... Dor in labour while a useless Caesar watches.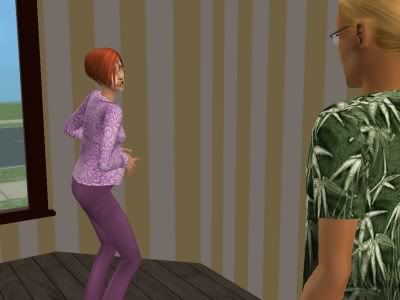 Meet Lucien Blackstone. A clone of Remedy in everything other than gender, as far as I can tell.




Speaking of Rem... She grew into a child, and she was ADORABLE.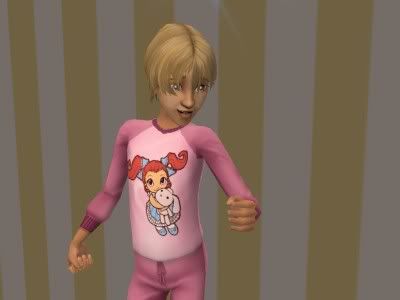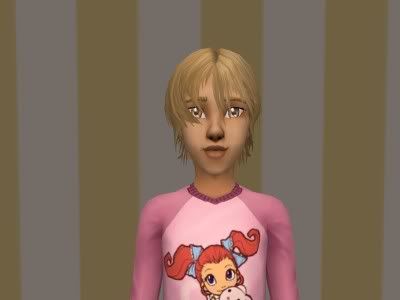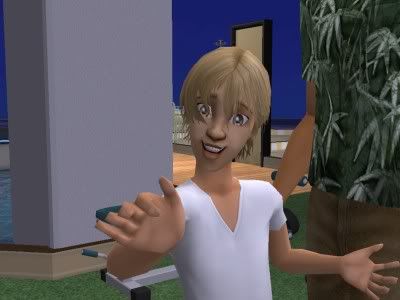 I kind of skimmed along because the house was lagging a lot. In fact, my whole game is. I've been cleaning it up a bit, but still. So forgive the fast forwards.

Another birthday! Lucien the toddler.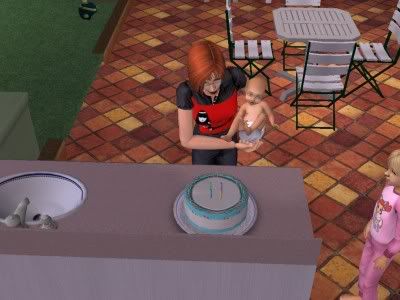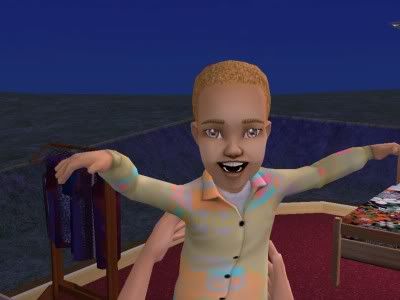 And some random photos of Talia, because she was a cute widdle toddler.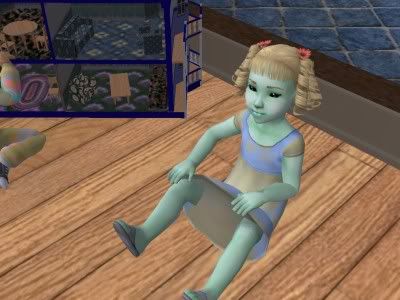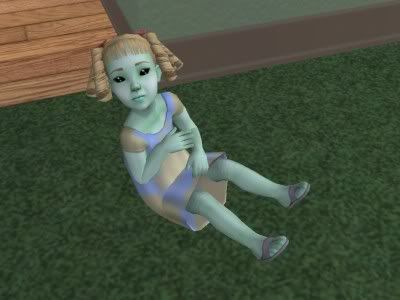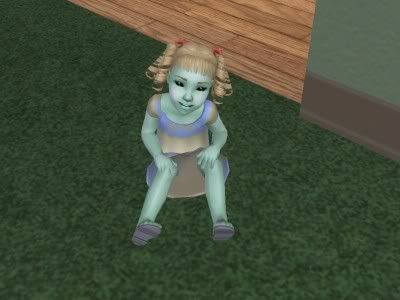 And she decides to stand up and age into a child. Go for it, girly!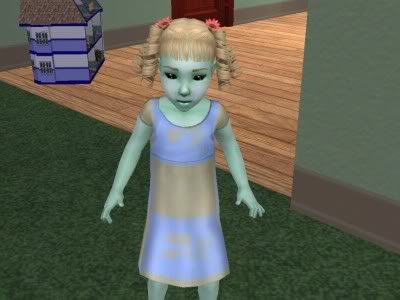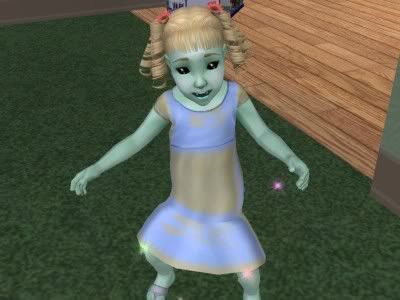 And... She's Cute!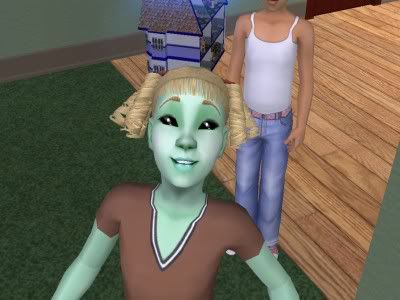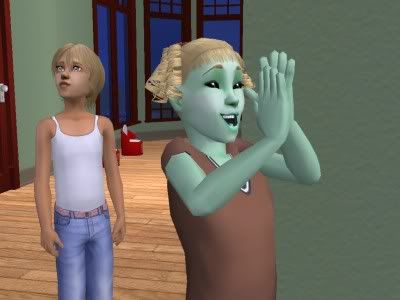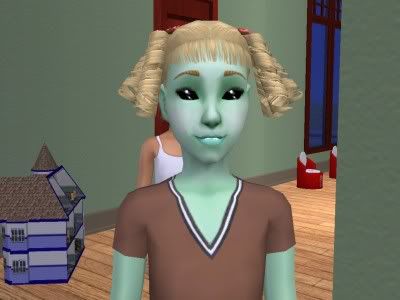 On Lucien's childhood birthday, everyone gathered outside the new house.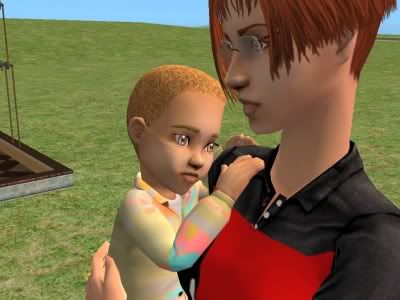 Looks like some strange ceremony, with the way they're surrounding the kiddo.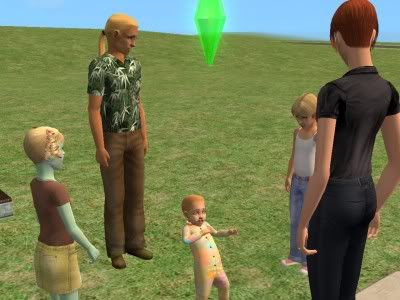 At this point, I'm torn between making Dancing Baby cracks, or singing Thriller.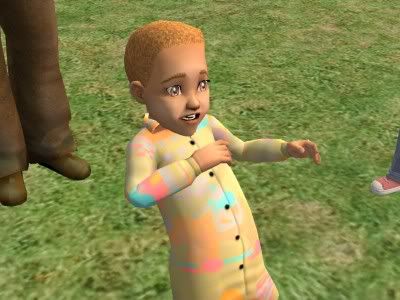 Here her is, pre-makeover, with Rem...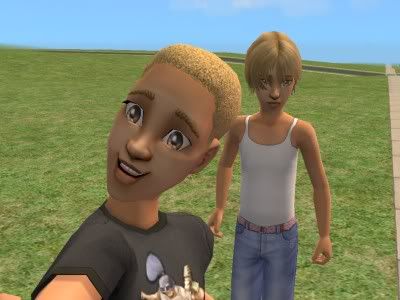 And with his daddy...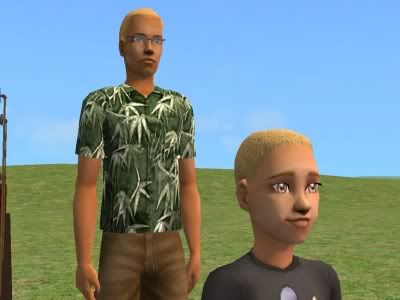 After a makeover... He's adorable. Too bad he's not in the running for heir. He's so cute now. ;p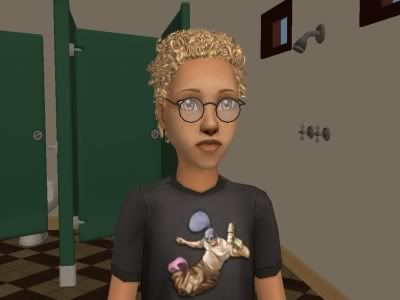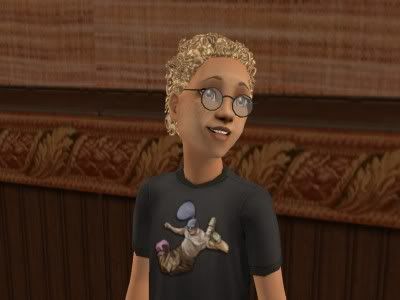 I manage a double birthday party for the girls, which I'm happy about. I try to get all the kids as close to the same age as possible usually.




Here's cute little Remedy...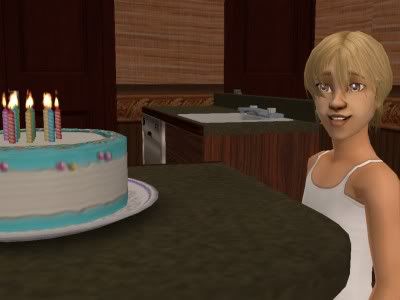 And... cute little Talia.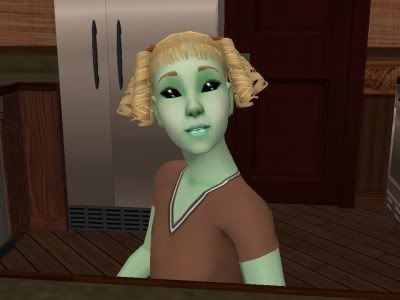 They still need makeovers, but here's Remedy the teen! She rolled Fortune. Wants to be a Criminal Mastermind. I like that. Fits her. Lots of sparklies.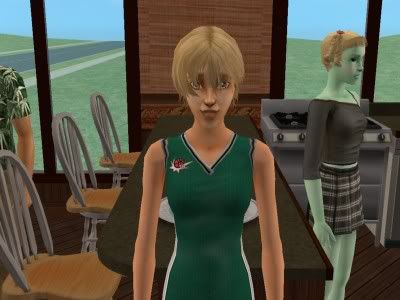 Talia here is Family, with the goal of reaching her Golden Anniversary. ^_^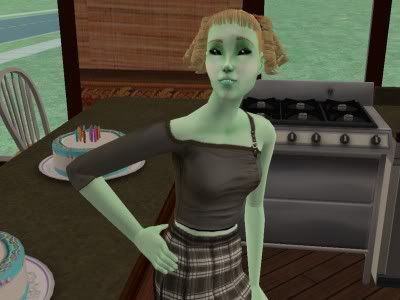 ^_^